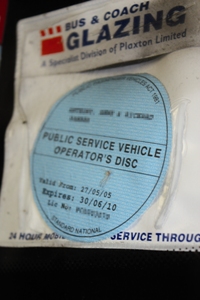 The government consultation response on changes to operator licensing regulations has been welcomed by both the Confederation of Passenger Transport (CPT) and the Freight Transport Association (FTA).
The Department for Transport had previously said it aimed to avoid imposing unnecessary burdens on industry through the consultation and consequently took on board three CPT-proposed amendments.
Following consultation with FTA, most operators in Britain will not notice a difference to their O-licence obligations. However, 'hire and reward' operators of certain small vehicle and trailer combinations will notice the changes, along with operators using non-employed consultant transport managers and individuals in the process of obtaining transport manager CPCs or alternative qualifications or those with grandfather rights.
James Firth, FTA's head of road freight and enforcement policy, said:
"Broadly speaking these changes export GB best practice to the rest of Europe, which is good news for most of our operators who won't see any real changes and which will hopefully up the standards in the rest of Europe. The DfT deserves credit for listening to industry and being pragmatic enough to minimise the potential burden of wholesale changes to our industry.
"FTA will work closely with the Office of the Traffic Commissioners to ensure the practicalities of the changes are as straightforward as possible."
For the full DfT consultation response, visit www.cpt-uk.org/_uploads/attachment/1926.pdf