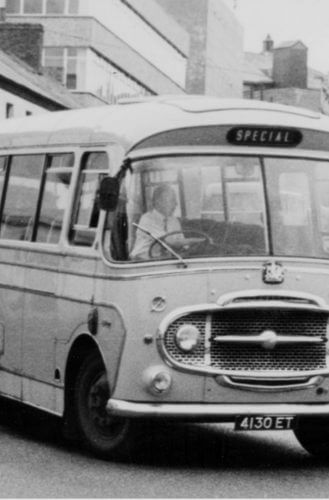 CBW reader Anthony Moulds was taken on his final journey to Cefn Coed Cemetery, Merthyr Tydfil, by Vintage Lorry Funerals' 1950 Leyland Beaver lorry.
Anthony was born in Hendon just before WWII and his family was evacuated to Bargoed, in the Welsh Valleys, when he was seven years old. In 1951 he left school and started his working life at Tower Colliery at Hirwaun, which became the oldest continuously working deep coal mine in Britain. Anthony was employed to look after the pit ponies that hauled loaded trucks from the face to the bottom of the shaft, and this was the start of his lifelong love of horses.
An accident caused an explosion underground in 1958 and Anthony was badly hurt, breaking his pelvis and both ankles. He spent the next six months in hospital and during his recuperation period he spent time with friends and family in London. Anthony then trained to work on London Transport double-decker buses.
In 1967, Anthony worked for Morlais Coaches, based at Trevethick Street Merthyr Tydfil, where his main activity was taking miners from pit villages to their colliery.
Outside work, his interests included pigeons and horses, which he entered into flapping races at locations such as Llandudno and Monmouth.
Anthony is deeply missed by his wife Gwyneth, their children, Debra, David and Darren, daughter-in-law Julie, eight grandchildren and great grandson Leland.