Bob Baker, the grandson of the founder of West Country based coach tour operator Bakers Dolphin passed away December 17 2018, at the age of 79.
Son of John Baker, Bob joined the family firm in 1961 after acquiring a Bsc degree in Civil Engineering at London University.
Bob was soon joined by his brother John, and the two became directors of J N Baker Ltd in 1968, when the firm was operating 17 coaches.
In the 1980s under the leadership of the two brothers, the firm expanded and acquired its major West Country competitor Werms Coaches in 1981.
The 1980s also saw Bob launch the firm's travel agency business, opening their first shop in Regent Street, Weston-Super-Mare.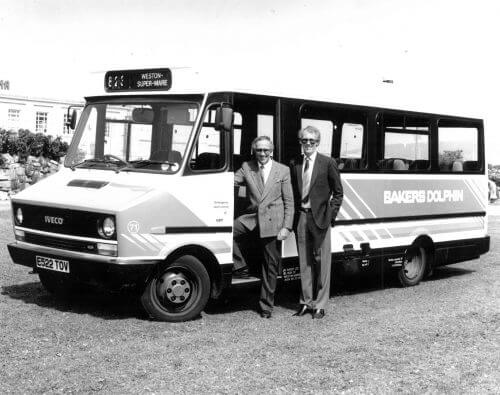 The firm then expanded through the acquisition of Bowyers Travel in Nailsea and Clevedon; Blue World Travel in Clifton, Bristol; and, in 1984, Dolphin Travel in Bristol.
Rebranded as Bakers Dolphin, Bob Baker built the travel agency chain as joint Managing Director with Dolphin's Kevin Abbey, and sold the chain to First Choice Holidays PLC in 1998, following which he worked as a consultant to First Choice.
Bob continued as a Director at Bakers Dolphin Coaches, along with his brother, launching a regular Bristol to London service called the London Flyer and expanding the coach fleet and international travel destinations, retaining his directorship after retirement from day-to-day duties.
He leaves behind a widow, Sandra, and four children, Patrick, Deborah, Damon and James.