Charles William Barker (Bill) of Mablethorpe p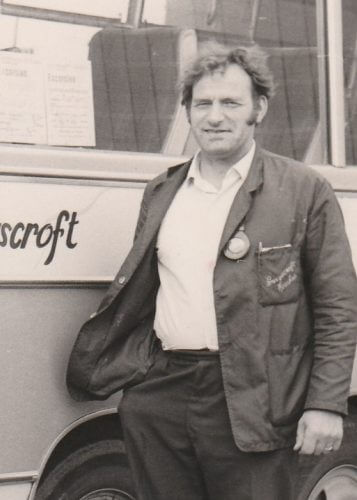 assed away peacefully in Pilgrim Hospital, Boston, in the early hours of Sunday 9 December 2018, aged 90.
The eldest son of Dorothy and Charles Barker, Bill was born in Mablethorpe and was the last surviving member of the second generation to own and direct the family company Grayscroft Bus Services Ltd.
Apart from a two year break, where Bill performed his National Service in the Royal Air Force Regiment, serving overseas during the conflict in Palestine and Egypt during the late 1940s, Bill was always heavily involved in company.
Upon returning from duty, Bill and his two brothers Dick and Noel ran the company, and in 1961 took full control when their father Charles Barker passed away.
Bill's job was his hobby and he always upheld the company motto, 'At your service,' even in his nursing home, where he used technology to keep up with the day-to-day management of the company.
Bill leaves behind a sister, two sons, their families, four grandchildren and a great granddaughter.