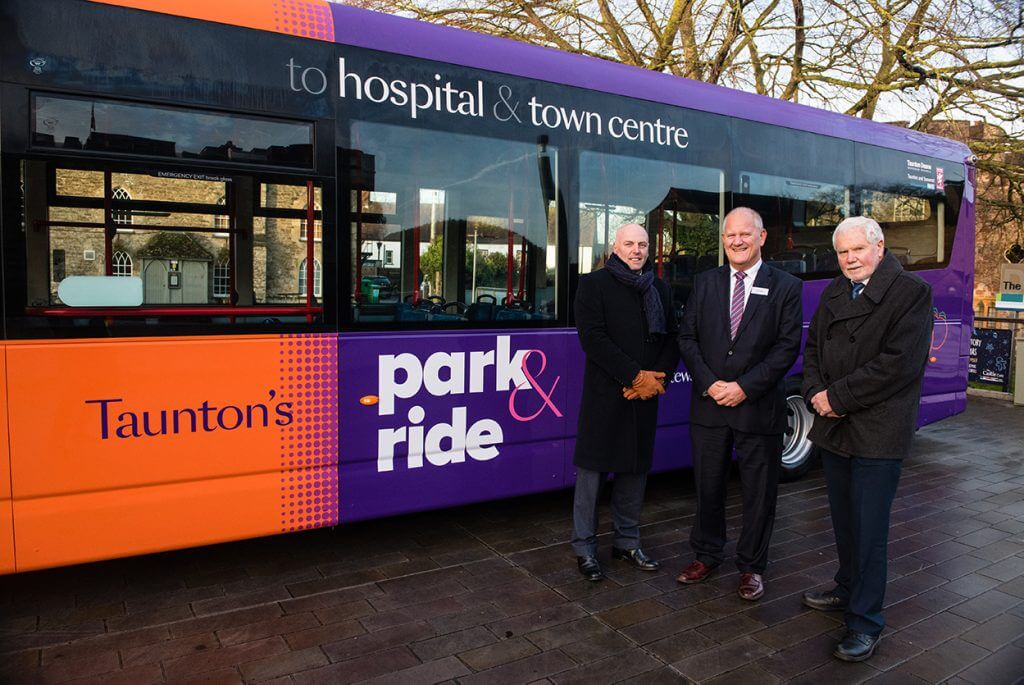 Taunton Park & Ride had been facing closure, but thanks to a new partnership between FirstGroup owned Buses of Somerset, Somerset County Council and Taunton Dean Borough Council it has received further funding and is looking to be financially self-funded by the end of 2019.
In August 2018 Somerset County Council announced that it was no longer able to fund the gap between revenue and cost to keep the Park & Ride at Taunton Gateway and Silk Mills running.
The service was established in 2009.
Under the partnership, Somerset County Council remains responsible for the Park & Ride sites and Taunton Deane Borough Council has agreed to fund the service until September 2019 to enable the viability to be developed by Buses of Somerset.
Buses of Somerset will take responsibility for marketing and growing passenger numbers in a bid to secure its future by establishing the service on a purely commercial basis.
The partnership launched one of refreshed liveried vehicles at an event at Castle Green in Taunton on 17 December.