Allison's xFE transmission also now standard-fit on Euro VI single-deckers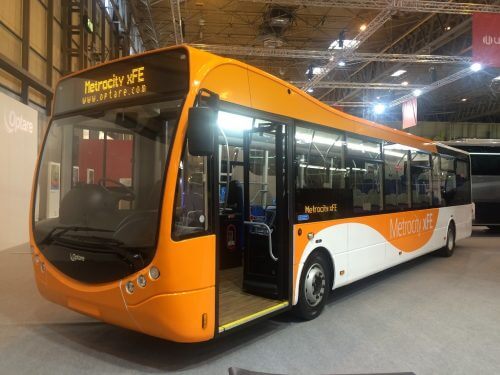 North Yorkshire-based bus manufacturer Optare has elaborated further on its plans for this year's Euro Bus Expo.
Crucially, the company has confirmed its to unveil the 'next-generation' of its electric bus range at the NEC next month.
In a statement, the company said: "We are promising to excite the industry once again with the launch of our next generation of Optare EV bus offering.
"Expect to be impressed by the range, efficiency, passenger capacity and weight of Optare's 'next generation' of fully electric buses."
In response to customer feedback, Optare has also become the first OEM to offer Allison's xFE transmission as standard on its single-decker buses.
Launched at Euro Bus Expo back in 2016, the fuel-saving transmission performed well in testing; a single-decker, Euro VI Optare equipped with the gearbox and FuelSense 2.0 Max returned an annual fuel saving of up to £1,176 (excluding VAT), says Optare.
This figure is based on an average annual operating mileage of 50,000 and a fuel cost of £4.85 per gallon.
A Solo and Versa demonstrator – each fitted with the gearbox – will be on display at the show, which runs from 30 October to 1 November.
For more information on Optare's future plans, turn to page 42 to read our interview with CEO Richard Butler