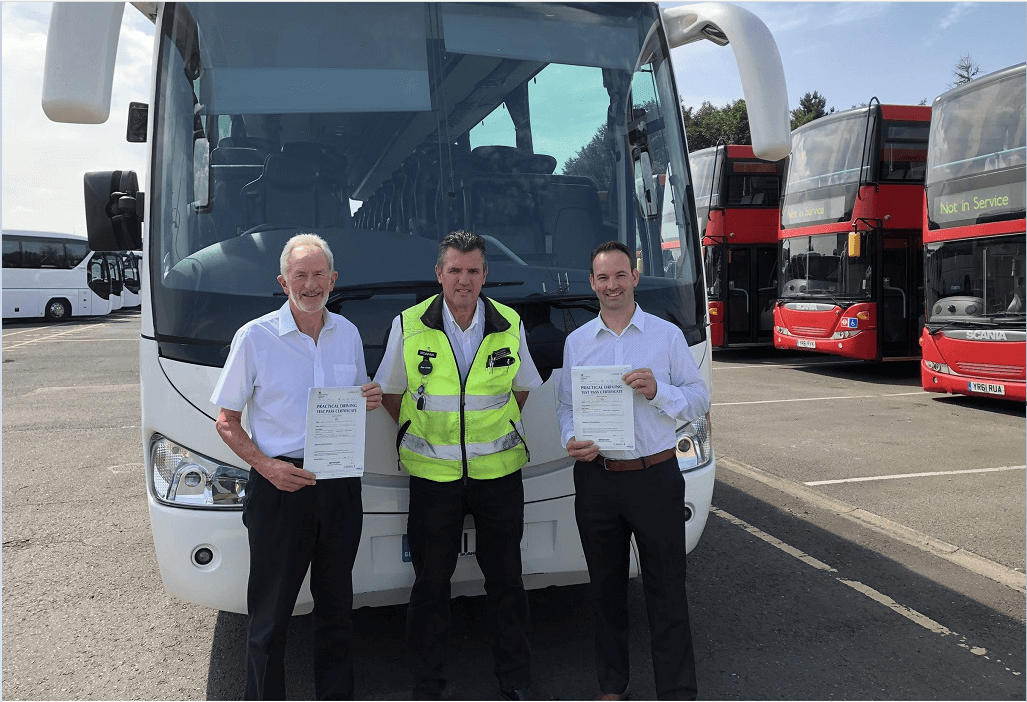 Scania Great Britain has announced that its entire sales team now has a full PCV licence – meaning they are able to understand customers' needs better than ever before.
Scania's in-house team conducted the training sessions, and helped the final two members of the sales team through their tests recently.
Regional Account Manager, Richard Lawrie, completed his test in August: "It's really important that we can share the same driving experience as our customers on the road," he said.
"It's a great advantage to be able to work with our customers in partnership and, to do this, we need to put ourselves in their shoes – or in this case, their seats.
"It will also come in handy if I need to be able to help logistically too."
Bob Winfield, Scania Finance's dedicated representative for bus and coach and recent PCV licence holder, commented: "I'd actually say that I think the test was easier than the training we went through!
"We were prepared for every eventuality. It was an amazing experience."
Bob has already put his licence to good use behind the wheel, taking a customer's vehicle to and from the paint shop to help prepare it for delivery.