Oxford Bus Company and Thames Travel have further increased the volume of ultra-low emission buses in their fleets, thanks to a £2m investment in green technology.
The new Wrightbus StreetDecks are fitted with micro-hybrid technology, which uses energy recovered under braking to recharge onboard batteries, helping to power the bus and extending the range of the Euro VI diesel engine.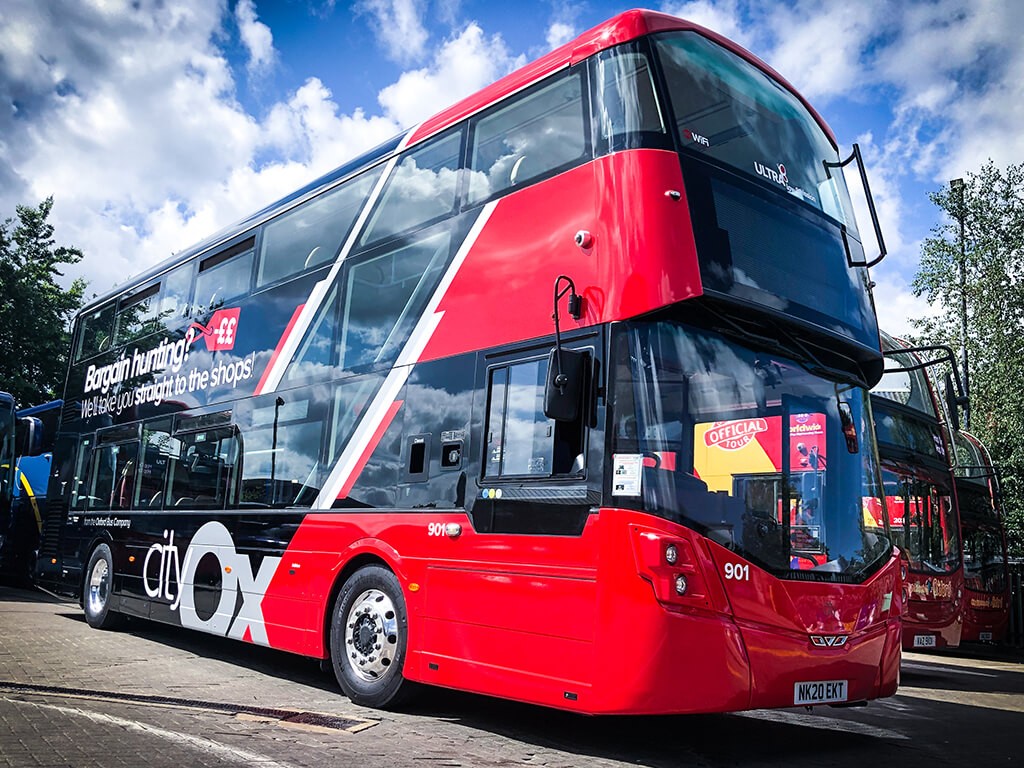 Nine Euro VI buses have been added into service, with three in the Oxford Bus Company fleet and six in the Thames Travel fleet.
The significant investment is part of the Oxford bus Company and Thames Travel's ongoing commitment to introducing the latest green technology to its fleets. A recently published Oxford City Council air quality report revealed the investment is working, with NOx emissions from buses decreasing by half, from 64% of total emissions to 32% since 2013. Buses now contribute less pollution than cars to emissions in Oxford City Centre.
Oxford Bus Company and Thames Travel have previously retrofitted 66 buses and five City Sightseeing buses to Euro VI technology. Oxford Bus Company also introduced the first electric bus to the city earlier this year via the City Sightseeing Oxford fleet and has committed to converting more. 
The nine new buses will be used on services between Abingdon, Didcot, and Oxford. Plus, on a new newly awarded developer funded contract to provide a fast service from Wantage and Grove to Milton Park and Didcot from early next year. They will also be used to help out with busy shopping days for Bicester Village, primarily at weekends.
All the new vehicles include USB and wireless charging, comfortable high-back seating, and tables for passengers to make their journeys as comfortable as possible. Audio-visual next stop announcements are used, as has been the case for all new buses introduced to the operators' fleets since 2014. Like all buses in the operator's fleet they also include free WiFi, dedicated wheel-chair and buggy spaces and luggage capacity.
Phil Southall, Managing Director of Oxford Bus Company and Thames Travel, said: "This significant investment represents the next stage in our on-going strategy and commitment to introduce more sustainable modes of transport. We have always been committed to being at the forefront of the industry on environmental technology innovation and well over half of our buses are now powered by hybrid technology."