Stagecoach has announced that Elisabeth Tasker, Managing Director of its Manchester bus operation, is to retire after 20 years' service in the bus industry.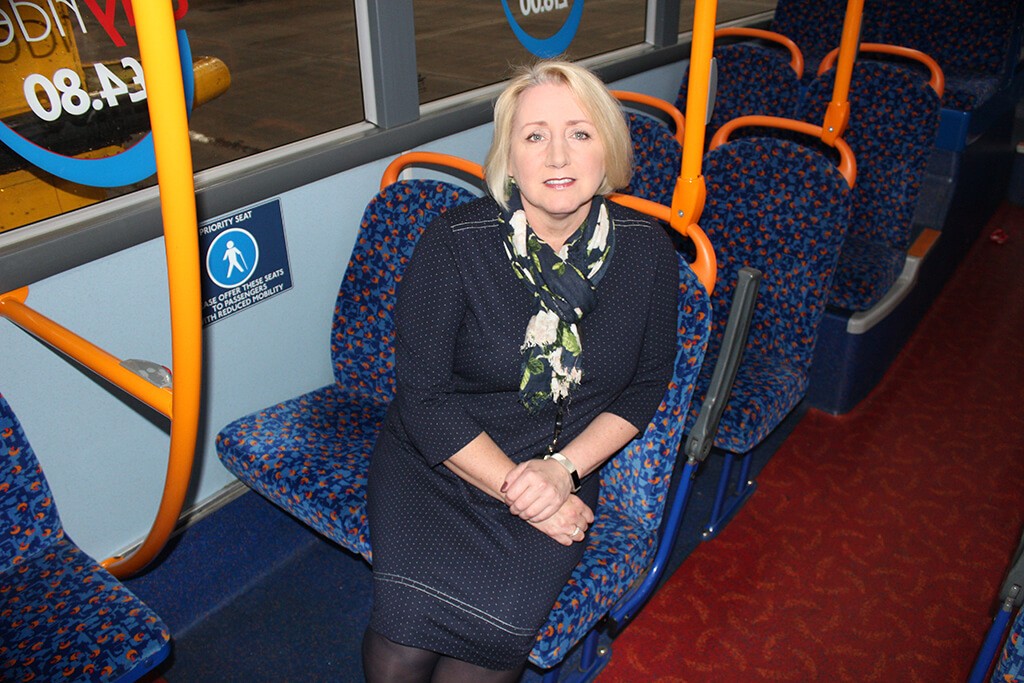 Elisabeth joined Stagecoach in 2000 as Operations Director at Manchester, having previously held a number of management roles in both the heavy goods and bus industries. She then went on to be Managing Director of Merseyside and South Lancashire in 2011, before becoming Managing Director of Stagecoach Manchester in late 2016. She was also named in the Top 50 Northern Power list in 2017 following her success in the transport sector.
Under Elisabeth's leadership, Stagecoach Manchester invested more than £37 million in new buses and services. Most recently, the company launched the region's first double-decker electric buses on two on the popular 111 and 43 routes connecting Manchester city centre, Manchester Airport, five hospitals and three universities.
Stagecoach Regional Director North, Catherine Acton-Brazier, said: "I would like to thank Elisabeth for the excellent work she has done over many years to deliver huge improvements for bus passengers.
"We have been lucky to hold onto Elisabeth for so long given her desire to spend more time with her family in Wales.
"She has made such a valuable contribution to our business and the local community and she will be missed by the Stagecoach team and the wider stakeholder group in Greater Manchester."
Elisabeth Tasker added: "I'm very sad to be leaving Stagecoach and have thoroughly enjoyed my time leading the team in Manchester. However, as with many people, the impact of COVID-19 has caused me to re-think my priorities and I know that now is the right time for me to retire and be able to spend more quality time with my family in Wales.
"I would like to pay tribute to the whole team in Greater Manchester, particularly for all their work during the past few months, which has been challenging for everybody. They're a great team and they have made coming to work all the more enjoyable over the years."
Elisabeth will continue to lead the team in Manchester until a successor is appointed.