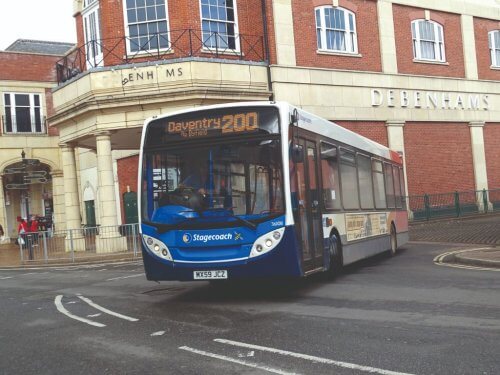 Figures from the Ten Per Cent Club show that fare-paying passengers on commercially operated bus services have now surpassed levels last seen in autumn 2020. Comparative figures with a typical week pre-pandemic show ridership recovered to 62% in the last week of April compared to 48% in March and 31% in February. Last September and October passenger numbers had hit 60% of normal times. April's concessionary passengers recovered to 46% of normal, up from 31% in March and 29% in February. Last September and October concessionary ridership was at 45% of normal.
"However these averages mask significant variations around the country with April's recovery in commercial passengers as low as 47% in one urban area in the south to one urban area in the north of England reporting a recovery of 82%, which is hugely encouraging," Roger French, Secretary of the Ten Per Cent Club of industry professionals explained.
Passengers travelling on tendered bus routes have yet to recover so well with fare payers at 51% and concessionary pass holders at 43%, the figures showed, although both figures are significantly improved in March when fare payers were at 40% and concessions at 29%.
"It's heading in the right direction, but there's still a long way to go," Roger added. "Hopefully social distance restrictions can be erased in the near future which will help in cases where buses are becoming full at busy times, and inevitably dissuading people from travelling."