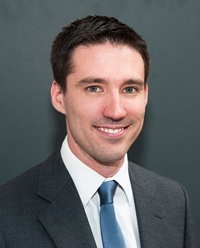 City becomes Scotland's first location to be named as coach friendly
The Confederation of Passenger Transport UK (CPT) presented the City of Perth with its 'Coach Friendly' status on November 3. The status acknowledges the commitment that the City of Perth has made to understanding the requirements of coaches and welcoming their drivers and passengers to the city centre.
Speaking at the Annual CPT Scotland Conference in Loch Lomond, David Rutherford, CPT Scottish Coach Commission Chairman and Director of Earnside Coaches, said: "CPT's coach friendly scheme recognises and highlights the work that cities, towns and local authorities undertake to improve coach access and driver facilities whilst encouraging coach tourism.
"We are delighted to announce the City of Perth as Scotland's first coach friendly location. The city clearly appreciates the vital role that coaches and their passengers play in helping to boost the local economy and we look forward to working closely with them in the future."
Cllr John Kellas, Convener of the Enterprise & Infrastructure Committee of Perth & Kinross Council, said: "Today's announcement is fantastic news for the city and surrounding area. Our enviable location at the heart of Scotland's major road networks and our broad offering of cultural, retail and historical visitor attractions means we have a long history of welcoming coach tours to Perth and Kinross.
"Achieving coach friendly status shows that we are not only an attractive city for tourists, but that we provide the infrastructure and facilities to make Perth an ideal destination for coach tours and their drivers. Receiving this recognition places us in a very good position to encourage coach tourism into the area for the benefit of all of our local businesses."
Jeremy Tinsley, Manager for CPT Scotland, added: "The City of Perth has worked diligently throughout the last year to develop and implement excellent facilities for visiting coaches and their passengers. They have made excellent provisions in terms of passenger pick-up and drop off facilities, coach parking, driver and passenger information, and clear and concise signposting.
"They have clearly shown a real awareness of the benefits and importance that coach tourism brings to a city and its economy, and the special efforts that have been made to improve the overall visitor experience is to be commended."