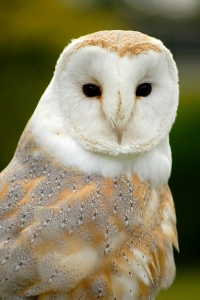 At Liberty's Owl, Raptor and Reptile Centre visitors will find a large collection of Birds Of Prey, including owls, hawks, falcons and vultures, as well as a collection of reptiles and other creepy crawlies in the Reptile House.
Liberty's also offers falconry experience days, photographic experience days and hawking days to people who want to take the opportunity to enjoy a closer encounter.
The centre is involved in many breeding and conservation projects with other Centres and Zoos both in the UK and abroad. It also continues to work as a rescue centre for many injured wild birds, trying to ensure their rehabilitation and eventual release back into the wild when ever possible.
The centre is named after Liberty, its Alaskan Bald Eagle, one of the many birds of prey on display. It is located just outside Ringwood near Hampshire's New Forest National Park.
Liberty's welcomes visits from groups of people and organisations. Discounted group rates are available, with standard rates set at £7.95 per adult, £6.95 per Senior and £4.95 per child, with family tickets available for £23.50.
The centre holds regular Photographic Experience Days, both in the Centre and out in the natural beauty of the New Forest. These days are run by Captivelight Photography and are aimed at photographers of all abilities and ages. Please see the Captivelight Website at www.captivelight.net for full details and available dates.
Contact Liberty's on 01425 476487 for full details and group rates