Plans to move the London's coach station from Victoria to Royal Oak have been abandoned after strong opposition from people in the local area.
The plans were initially established due to the leases on the Grade II-listed building coming to an end in 2023.
The Evening Standard reported that Grosvenor, the freeholder of the land, want to redevelop the three-acre site.
The proposed move to Royal Oak was faced with backlash by locals who said it would increase pollution and congestion in the area.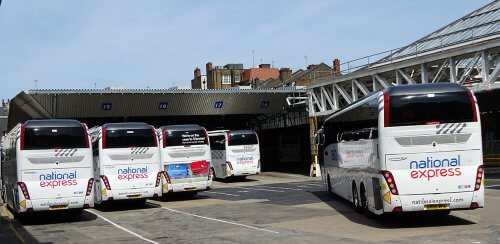 TfL have noted that it is considering other options, which include keeping part of the coach station or all of it entirely.
Speaking to the paper, MP Karen Buck, who represents the Westminster North constituency, said: "I have been working with Councillor Maggie Carman to make the case to the Mayor and TfL and to demonstrate the level of community concerns, so it is a great relief that these have been listened to.
"I am more than pleased that the Mayor has recognised Royal Oak to be an inappropriate site, not least in view of our concerns about air quality and existing traffic levels."
Read more coach news here: cbwmagazine.com/category/news/coaches