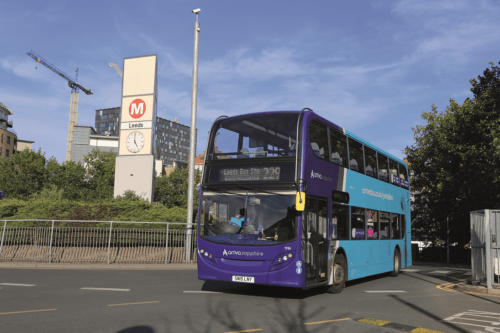 During a visit to the Plaxton factory at Scarborough, Buses Minister Richard Holden said the Government will not stand in the way of Northern mayors who want to take services back under public control, but warned the move 'is not a panacea,' reports the Yorkshire Post. Both West Yorkshire Mayor Tracy Brabin and South Yorkshire Mayor Oliver Coppard have said that private operators are responsible for a what they call a 'managed decline' of bus services.
The mayors, who both represent Labour, are in favour of franchising across their respective regions, following the path taken in Greater Manchester. However, the newspaper reports that although Buses Minister Richard Holden said the Government has accepted the current model, introduced with deregulation in 1986, does not work, the Government is 'agnostic' about whether local councils should bring buses back under public control or form Enhanced Partnerships to cap fares, prioritise routes and improve services.
"In Cornwall they've seen that work really well and they've now got bus usage well over 100% of pre-pandemic levels," he said. "Other places want to go down the franchising route and that's fine, but franchising is not a panacea." He added that there is 'no evidence' to suggest franchising in itself delivers affordable and reliable services.
"You also transfer all of that farebox risk from the private sector onto a taxpayer," he added. "So you've got to be really careful before you do that. It's a big financial burden. It's horses for courses and it's up to these mayors who are democratically accountable for the decisions they take."