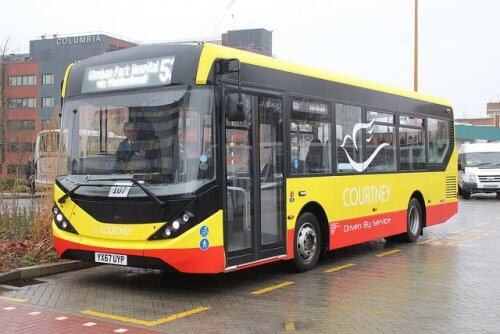 Reading Buses have agreed terms to purchase local independent operator Courtney Buses.
Founded in 1973 as a taxi firm before moving into coaches and later buses, Courtney Buses now operates a fleet of 57 buses on a network of services, including commercial local bus services in Bracknell and Slough, tendered services on behalf of Bracknell Forest, Wokingham Borough and the Royal Borough of Windsor & Maidenhead Councils, and several high-profile corporate contracts as far afield as Basingstoke, Didcot and Weybridge.
The acquisition also includes Courtney Bodyworks – which offers a range of vehicle repairs and a full-size bus paint shop – and Courtney Authorised Testing Facility, which is equipped to carry out MOT tests on large vehicles.
Robert Williams, Chief Executive Officer of Reading Buses, said: "We see this as a significant fit for Reading Buses, both in terms of complementary local bus network, high quality, high profile operations, our expansion into the wider Thames Valley, and also the supporting businesses.
"This well-run business will provide a return to our shareholder over time that will justify and repay the initial capital outlay and will allow the wider Reading Buses group – consisting of Reading Buses, Newbury & District and Courtney Buses – to become more efficient by integrating routes and tickets and sharing overheads."
Bill Courtney-Smith, Founder and Managing Director of Courtney Buses, said: "Courtney Buses has prided itself on quality, value and integrity. Our motto – Driven by Service – really says it all. I am pleased to be passing the reins to another company which holds these values in such high regard, and one that has been recognised as such by the wider industry on numerous occasions. I wish the team well."
Reading Buses says that business will continue as normal for the time being whilst the acquisition is completed, and a full review takes place to start bringing the two organisations together.
With the retirement of founder Bill Courtney-Smith, Courtney Buses will eventually expand to incorporate Reading Buses' existing Thames Valley operation in Slough under Courtney Buses General Manager Simon Fisher.
For more news click here: cbwmagazine.com/category/new