Specialist education transport consultancy, Vectare, has been working closely with Reading Buses for eighteen months to reverse the decline in school bus patronage.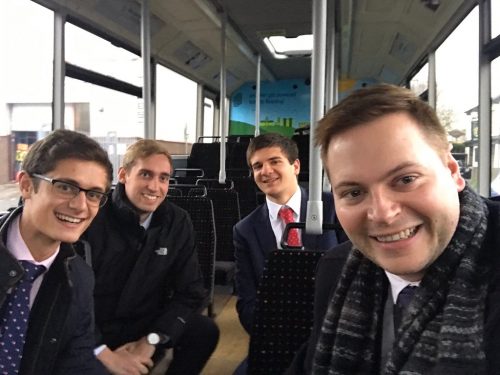 "Many all-day rural routes are sustained by school traffic flows that justify the fixed costs of the PVR, and local authority subsidised school buses are the foundation of many a small independent," says Vectare.
"However, as austerity has forced councils to withdraw the majority of non-statutory services, school bus services in densely populated urban areas have suffered."
The school choice policy also results in demand for bus services which local authorities are often not obligated to provide, says the consultancy; most children have a school within three miles of their home address, but it may not be their preferred school.
Now that dedicated commercial school bus services are no longer eligible for a Bus Service Operators Grant (BSOG), "the economic case for these services has worsened" according to Vectare.
Dominic Kalantary, Director at Vectare, argues that the solution lies in detailed data analysis: "It doesn't matter whether your passengers purchase a physical bus pass, use an app as their ticket or pay on the bus.
"The fundamental cost of an additional PVR remains the same, so it is essential that buses serve as many potential passengers as possible.
"We engage directly with schools, analysing postcode data from their pupils and routing buses to serve areas where pupil density is highest.
"We then promote these bus services extensively, creating a branded transport website and booklet for each school.
"Our specialist data team analyses tens of thousands of records, enabling our consultants to derive a bespoke solution for each route."
Vectare is providing personalised websites for each school, branded for both the school and Reading Buses.
These incorporate maps, timetable information and a postcode search, directing passengers to their closest bus stops.
Vectare also uses the searched for postcodes when considering changes to routes each year.
Martijn Gilbert, former CEO of Reading Buses, commented: "We're really pleased with the evolution of our school transport offering.
"Better planned and promoted routes, coupled with Reading Buses' usual high operational and customer service standards, have led to increased patronage.
"We've seen growth rates of up to 17%, and Vectare were also able to use data to identify scheduling changes that saved us two PVR without withdrawing any routes.
"As ever, our number one priority remains delivering an exceptional bus service for the people of Reading – and we share Vectare's philosophy that if you offer young people a great experience of bus travel to and from school, you're building a generation of potentially lifelong bus users."