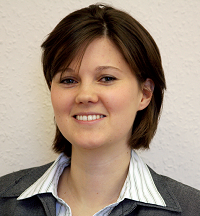 Small businesses are spending more time and £16.8bn every year complying with government regulations, according to research from the Forum of Private Business.
Over two-thirds (67%) of respondents to the Forum's survey said they were being forced to spend more money on external consultants to help avoid legal pitfalls, while 84% said they had spent an increased amount of time complying with legislation since the previous survey two years ago.
Jane Bennett, FPB head of campaigns, said the increase in real terms is actually greater than the 1% difference: "Because economic activity, which drives the need for compliance, has shrunk significantly since the 2009 survey was carried out."
The survey revealed Forum members estimated business opportunities worth £29.8bn had been missed out on due to the time and resources spent on dealing with regulation. Bennett adds while several government initiatives were in place: "It is clear that we are heading in the wrong direction as far as reducing regulation for small business owners is concerned.
"We also want the authority of the Local Better Regulatory Office (LBRO) to be maintained following its move into the Government's business department, and targeted support, sympathetic enforcement and grading of compliance would be helpful," she said. "The Regulatory Policy Committee has been established to ensure legislators take full account of the impact of regulation on small businesses. We fully support its work in rejecting inadequate impact assessments and recommend it continues to refuse to endorse any regulations that have not taken into account the impact they have on small businesses."
The survey revealed the top regulatory burden facing SMEs was administering tax, with tax-related regulation deemed the most costly. The FPB says small business employers are faced with an annual bill of £5.1bn. Employment law was cited as the second most costly at £4.2bn, followed by health and safety law at £3.8bn. Tax was listed in third place during the 2009 survey, behind employment law and health and safety.