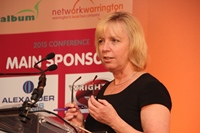 Updates made to statutory documents on key areas of operator licensing and decision-making
The Senior Traffic Commissioner for Great Britain, Beverley Bell, has published a revised set of statutory documents.
The documents were reviewed to meet the traffic commissioners' strategic objectives of reducing the burden on compliant operators, targeting those who put road safety at risk and achieving more consistent outcomes when dealing with the conduct of professional drivers.
Beverley Bell said: "The changes to the statutory documents are designed to streamline processes, extend delegation to our staff and give better guidance so that decisions can be made more quickly. These changes will help to deliver a more efficient and effective licensing regime for compliant operators."
The documents have been revised following consultation and cover key areas of the operator licensing regime and Traffic Commissioner (TC) decision-making.
The changes will introduce:
A streamlined process for direct transport manager replacements and additional nominations;
For the first time, a role description for Transport Managers and what they are expected to do;
A new approach to transport manager working hours;
Extended delegations so that traffic commissioner staff can take more decisions on behalf of the TCs;
Quicker decision-making, communications and greater guidance for dealing with incomplete applications;
Processes to take less serious cases out of public inquiry listings, meaning that tribunal resources are targeted at the serially non-compliant; and
New guidance on driver conduct, including case studies which operators can use to train and educate employees.
The Senior Traffic Commissioner's statutory documents were first introduced in December 2011 to coincide with the implementation of EU regulations. The proposed changes to statutory documents 1-5 and 7-13 were open to a targeted consultation with stakeholders between August 21 and October 16, 2015.
Statutory document 6 was open to a formal, public consultation between July 13 and September 7, 2015.
Richard Turfitt, TC for the East of England who led the revisions to statutory documents 1-5 and 7-13, said: "Our strategic objectives set out how we want to modernise the operator licensing regime so that it helps the responsible operator. We also want operators and applicants to be able to help themselves and to improve the level of complete applications.
"We value the input of industry stakeholders. They recognise that we have looked at areas of the licensing regime, within the constraints of legislation, to make improvements that give us the time – alongside effective procedures – to hold the serious offenders to account. Better regulation can only lead to better compliance."
Wales and West Midlands TC, Nick Jones, who worked with stakeholders and led revisions to statutory document 6, said: "Regulating professional drivers is a key part of our work. As with operators, we want to ensure regulatory action is focused on those in the industry who are not displaying the behaviours associated with professional, competent drivers.
"The revised document gives comprehensive guidance on how TCs will deal with driver conduct cases. We have also introduced case studies to provide practical examples of what action can be taken against drivers. This will benefit operators who are proactive in training and managing drivers who are found to be offending."
The revised guidance will take effect on January 1, 2016. The revised Statutory Guidance documents have been published online at: www.gov.uk/government/collections/senior-traffic-commissioners-statutory-guidance-and-statutory-directions.