A new entrant to the market has introduced a twice-daily round trip using coaches which it says are comparable to first class rail travel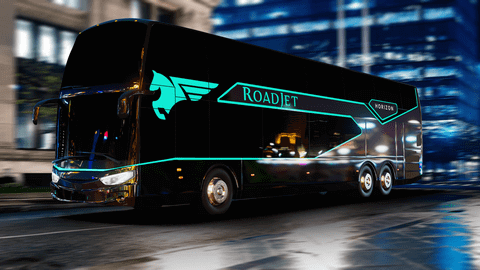 Using the motto 'First-class Reisen zu Economy Preisen', in English first class travel at economy prices, a pair of German entrepreneurs have launched a new service between the cities of Stuttgart, in the south west of Germany, Nuremberg, Leipzig and Berlin, which offers a premium product as an alternative to rail or coach travel on the axis. In Berlin and Nuremberg, buses pick up and set down at the main bus stations; in Leipzig the service uses the main coach station, whilst in Stuttgart it starts and terminates at the airport bus station.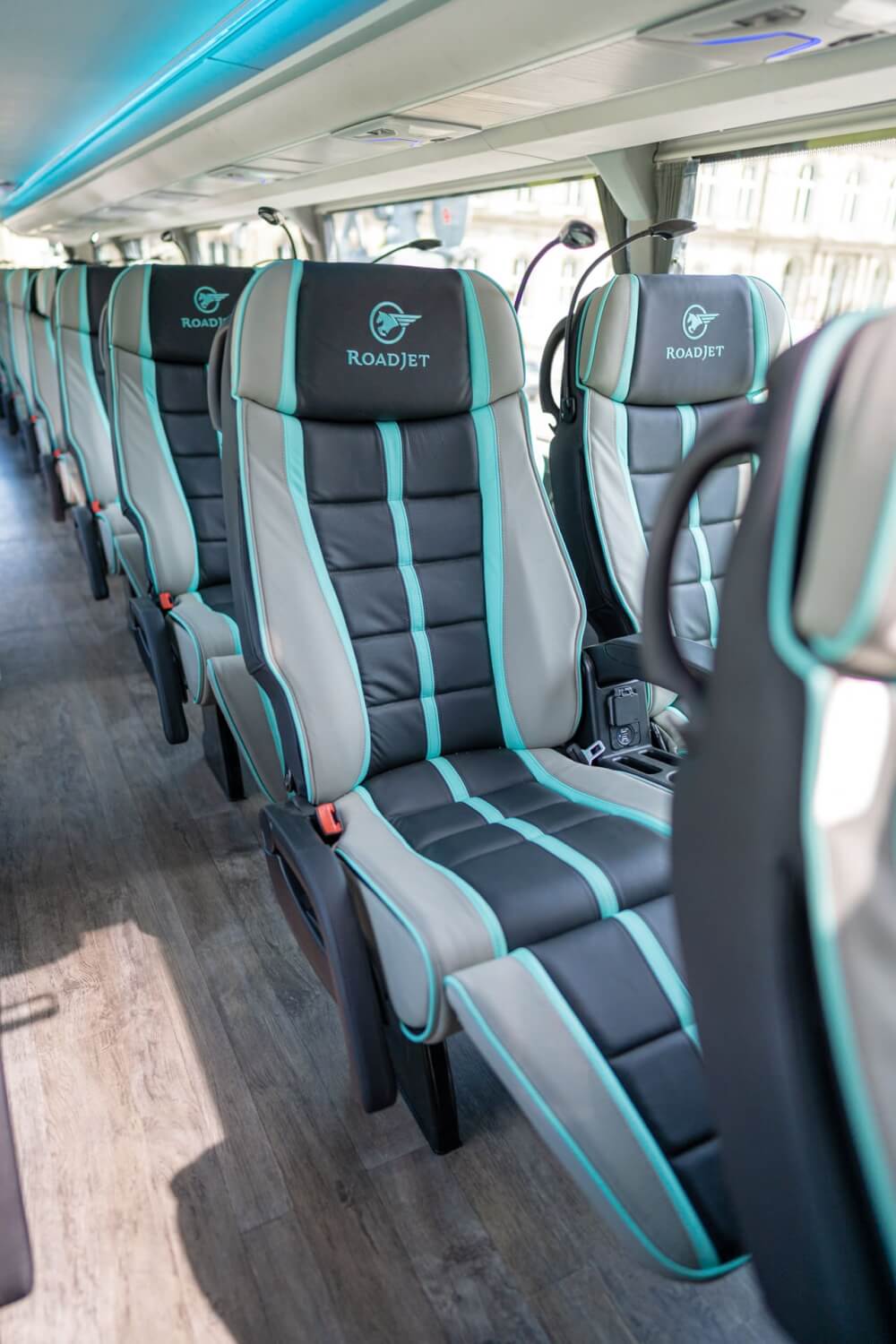 The coaches are equipped to a high standard, to appeal to a different segment of the market to competitors such as Flixbus which operates the overwhelming majority of long-distance coach services in Germany. Roadjet's Ayats double-deck coaches offer 37 seats on the upper deck in a 2+1 arrangement, whilst downstairs there are just five fixed seats, including three around a table with one rear-facing seat, plus two wheelchair-friendly spaces. The remainder of the lower deck features a WC and snack vending machine towards the rear, and coffee machine behind the driver opposite the front stairwell. On the nearside, the two removable seats which form the wheelchair area are situated towards the rear, whilst at the front is a separate larger washroom to allow passengers to wash and change clothes.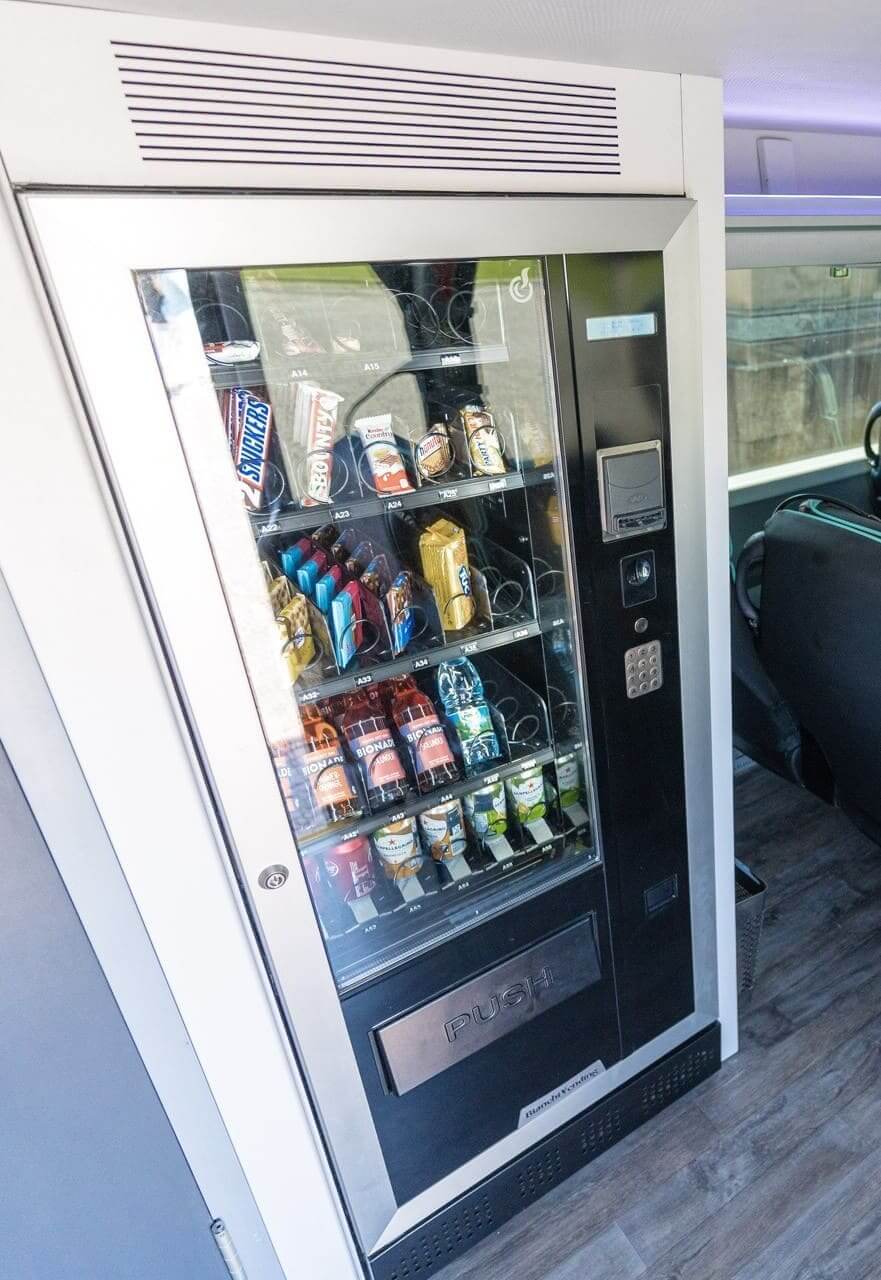 Upholstered in black and grey with mint green trim, the seats, which Roadjet describes as wider and more comfortable than standard coach seats, have a built-in massage function with multiple levels of intensity to help passengers relax on the journey, as well as a large extending leg and foot rest.
The company is currently offering a choice of two journeys per day, a daytime journey or a night journey. The latter leaves both ends at 2200hrs, with a scheduled arrival time of 0700hrs, whilst the day journey leaves Berlin at 0800hrs, arriving at Stuttgart's airport terminal at 1630hrs. In the opposite direction, the daytime service leaves at 0830hrs and arrives in the capital at 1700hrs.
To keep passengers entertained on board, free WiFi is available via two separate routers and providers, and an extensive range of films, music and games is available through the built-in entertainment system. Passengers can also choose to watch media from their own devices via the seat-back screens. A single ticket for the full journey between Stuttgart and Berlin is advertised as starting from €39.99, whilst journeys from Leipzig to Berlin start from as little as €9.99.