South-West England-based Bakers Dolphin says that some of its first passengers to take a coach holiday since Covid-19 restrictions were relaxed said they felt extremely safe and enjoyed the experience so much they've already booked their next one.
Diana and Charles Hewson, from Weston-super-Mare, took a five-day Gold Service holiday to Dundee in August, despite Mr Hewson suffering from COPD, which affects his ability to breathe. Diana, 81, and Charles, 87 had originally booked their Dundee break before Christmas, and were due to travel in March, but it was postponed because of the pandemic.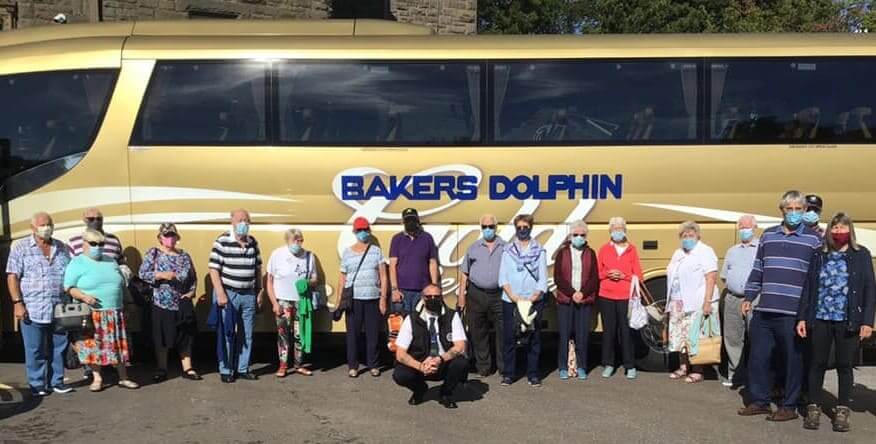 Mrs Hewson said she and her husband have enjoyed numerous Bakers Dolphin holidays for at least 15 years and were delighted when they were contacted with a rescheduled date for their visit to Dundee. She said: "My only concern was that my husband would not be able to sit on a coach for the 12-hour journey with a mask on, because of his medical condition. I called Bakers Dolphin and they told me about the safety measures that were in place, and we decided to go, and we are so glad that we did; we had a wonderful time.
"We got home on Friday and the following Monday we booked our next holiday with Bakers Dolphin. Everyone was so friendly, which was great, and there was a wonderful atmosphere. There were about 20 people on board. Social distancing was easy, and we didn't feel concerned for our health in any way at all. We were in complete lockdown for many weeks, so we were very keen to have a holiday when it was safe."
Sales and Marketing Director Amanda Harrington said: "The well-being of everyone who travels on our coaches is our top priority. I was so pleased to hear that Mr and Mrs Hewson felt so safe when they travelled with us, especially considering Mr Hewson's medical condition, that they have already booked another holiday.
"We have introduced a number of measures to ensure our vehicles are as clean and safe as they can be, while also trying to ensure we don't negatively affect the enjoyment of taking a coach trip. I hope that Mr and Mrs Hewson's experience will give other people the confidence to book a break with us, as you can be reassured we are taking every step to keep you safe and ensure you have a memorable time."
Bakers Dolphin has been awarded the VisitEngland 'We're Good To Go' charter mark, a national standard which shows that it complies with all Government and public health Covid-19 guidance.