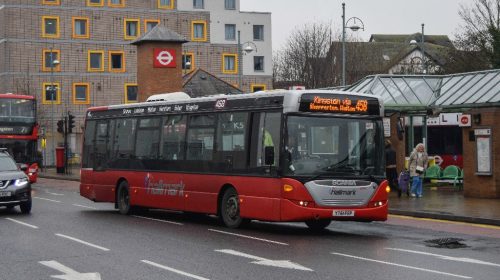 Rotala has announced three recent contract wins.
The Group has secured a multi-stage contract with APCOA Parking UK Ltd to provide transport services to and at Bicester Shopping Village near the M40. This contract has a minimum duration of three years and Rotala expects annual revenues of £1.2m when it is fully operational from April 2017.
Under the contract, Rotala will provide a daily tourist transport route to the Village from London and will provide a bus link to and from Bicester railway station. This is provided alongside bus services on location providing links between the shopping precinct itself and the more distant of its surrounding car parks. Most of the vehicle requirements of the contract will be met by vehicles currently within the fleet.
The second new contract is Surrey Service 458, which is supported by Surrey County Council.
This contracted service utilises Rotala's existing Heathrow depot, running a bus route from Staines to Kingston upon Thames via Walton on Thames and Esher every day half-hourly in both directions.
The contract, which is supported by subsidies from the local authority, is for nine months, with an estimated revenue value of £375,000. Vehicles for the service are being provided from within the existing group bus fleet.
Lastly, Rotala has secured a two year contract with Singapore Airlines to transport airline crews to and from Heathrow Airport and their overnight hotels. This contract is expected to produce revenues of approximately £300,000 in a full year and utilises existing vehicles.