Salisbury Reds has announced its investment in five new Euro VI engine Solo buses manufactured by Optare.
This announcement comes in support of the operator's commitment to enhance bus services across the area.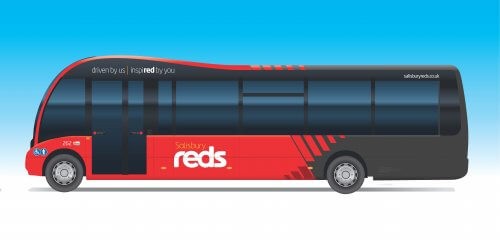 "Buses are an essential method of travel for many in Salisbury. And I am delighted that we have been able to invest an extra £750,000 in our fleet here," said Salisbury Reds Managing Director, Andrew Wickham.
"These new buses – which will sport the striking new Salisbury Reds livery – are set to deliver exceptional performance, as well as offering environmental benefits including lower emissions – thanks to their Euro VI engines."
The buses also include lighter floor colours to aid dementia sufferers: "Many of those with the disease are uneasy about crossing darker floors – fearing them to be like 'black holes'," added Andrew.
"We want to make all our new buses more accessible for all – and this is just one aspect of that."
Read more news here: cbwmagazine.com/category/news