A joint initiative between Yellow Buses and the Sleepsafe project is helping to get rough sleepers off Bournemouth's streets and into accommodation and work.
The Bournemouth-based, locally-owned bus company is providing and helping to fund Smartcards to enable people to travel to Sleepsafe venues, appointments or even job interviews.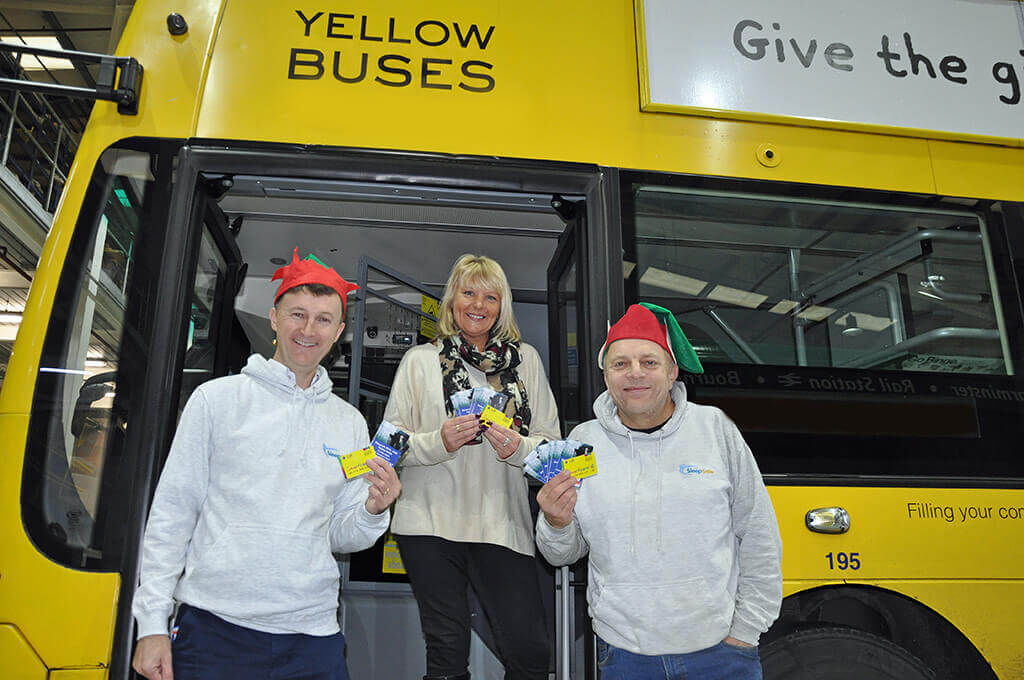 Sleepsafe is a seasonal, October to March area-wide project involving many different organisations and administered by Winton-based Faithworks Wessex.
This year Sleepsafe, which costs £70,000 a year to run, has already helped 16 people off the street into more secure accommodation in two months – following success with 48 guests during the 2018 project.
The organisation has more than 300 volunteers on the project this year, with 16 churches across town opening their doors for a week at a time, serving a hot meal, giving space to wash, putting up 12 beds and providing a decent breakfast.
Alistair Doxat-Purser, Chief Executive of Faithworks Wessex, said: "The travel passes that Yellow Buses provide and help to fund make a massive difference to helping Sleepsafe guests to move on away from the streets.
The travel passes are a key aspect of enabling guests to make that transition off the street – they can now leave their bags at the Sleepsafe site and then get out to appointments at the Jobcentre Plus to sort their benefits, or at the doctors, or to other much needed support.
"The guests are so grateful and it means that another barrier is removed and they can start to believe in a better future. Standing shoulder to shoulder with partners like Yellow Buses is restoring hope for those in crisis."
Fiona Harwood, Marketing and Sales Manager of Yellow Buses, said: "We are a locally-owned bus company at the heart of the community and we wanted to give something back to the community we serve.
"We were really keen to get involved with the Sleepsafe initiative and would encourage any individuals or businesses looking for an extremely worthwhile cause to support in this season of goodwill to consider lending a hand."
To find out more about Sleepsafe visit the website bcars.org.uk/sleepsafe-homeless-project/