A special 'Christmas bus' run by Thames Valley Buses has raised £486.63 for the Reading Buses Charity of the Year Cancer Research UK for Children and Young People.
The Christmas bus was operated by Thames Valley in the run-up to Christmas as well as on Christmas Eve and Boxing Day.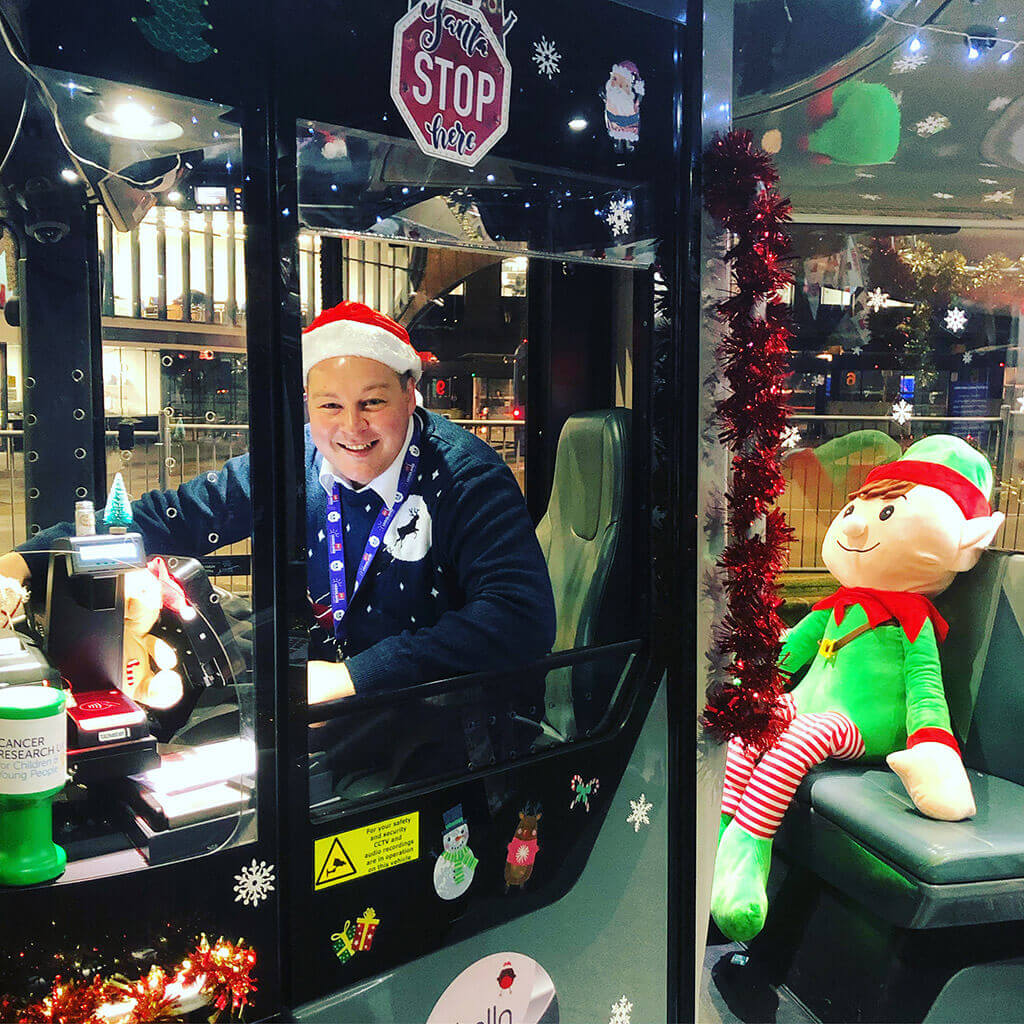 Steve Tooke, Lead Driver for Thames Valley Buses in Slough, said today: "The donations have been very gratefully received. We just wanted to spread a bit of fun and to raise a bit of money for charity – something we have always looked at doing. We even had a 'spooky' bus at Halloween!"
Said Caroline Anscombe, Reading Buses HR Director: "We are delighted with the activity that the drivers at Thames Valley Buses have done to help our charity. It's an amazing amount of money to raise, as well as getting into the Christmas Spirit!
"It will go towards our total for the charity which we hope to reveal very soon in the new year. It's a big thank you to Steve and all the Slough team for their amazing fundraising work."