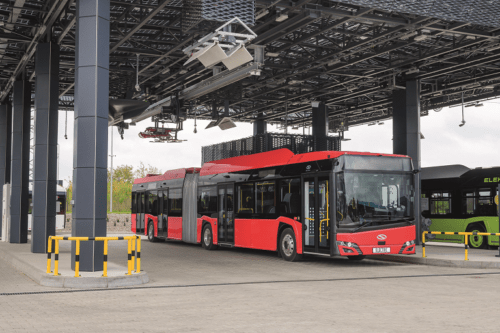 NORWAY
In mid April, Solaris completed delivery of 183 articulated Urbino 18.75 electric buses to Unibuss in Oslo, the manufacturer's largest single order for electric buses so far. Signed in January 2022, the contract was worth approximately €100 million for the Polish company.
The fleet will be housed at a newly built facility in the city's Stubberud area and used on its routes 20, 21, 31 and 37 – which are used by nearly 150,000 people every day and said to be the busiest in Norway.
"We have just completed deliveries of the largest contract for electric buses in the history of our company. The fact that they will be driving on the streets of Oslo, a city that will soon have a completely emission-free public transport system, is a special reason for us to be proud. Thank you Unibuss AS for your trust," said Solaris Norge Managing Director Sverre Skaar.
Since 2006, Unibuss has ordered more than 400 buses from Solaris, which has delivered over 700 vehicles across Norway.