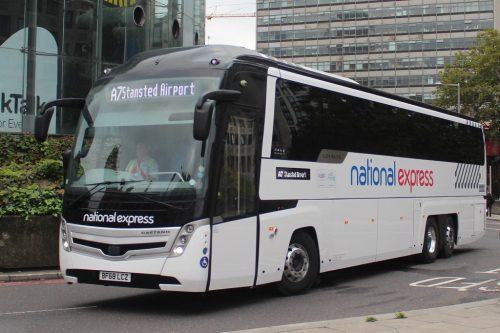 National Express Group has provided a trading update for the period from 1 July 2018 to 30 September 2018.
The group saw revenue increase by 9.5% (8.9% on constant currency basis), while group profit before tax increased by 18.3% in reported terms, and 10.7% in constant currency.
Year-to-date profit before tax stands at 14.5% (16% in constant currency).
In the UK, National Express saw a strong summer, with the coach division especially showing 'outstanding organic growth.'
Strong trading performances in both coach and bus businesses resulted in divisional revenue growth of 5.3%.
UK coach saw core revenue increase by 10.1% and passenger numbers grow by 6%. On a like-for-like basis, UK coach revenue was up 9.4%.
Core coach took over £5m in revenue for every week in August for the first time ever, and August bank holiday Monday's revenue was up 13% alone.
Growth in the UK bus division was more modest, with commercial revenue up by 1.1% and patronage growth by 0.5%. Commercial revenue per mile increased by 4.1%.
The group said M-tickets continue to grow strongly, with further evidence they are driving extra journeys on its services. It predicts that 70% of revenue will be acquired through digital methods by the year end.
ALSA also saw a strong summer, with revenue up by 15% in constant currency. Organic revenue growth was positive at 4.1% in Spain and 2.9% in Morocco, and passenger numbers for the division grew by 5.7%.
In North America, revenue increased by 6.9% in constant currency.
Dean Finch, Group Chief Executive, said: "We had a good summer's trading, with our UK coach business in particular delivering outstanding organic growth. Group revenue and profit are up strongly and we are carrying more passengers. We expect this momentum to continue in our traditionally quieter fourth quarter.
"With Spanish concession renewals further delayed, a major contract starting during 2019 in Rabat and encouraging pricing trends in North America, our outlook is positive. Our continued focus on cashflow and operational performance should allow us to continue to grow profit in the years ahead."