A new service linking Abingdon town centre with Culham Science Centre has been launched by Thames Travel. Service 45 runs Monday to Friday at peak times, with extra journeys on Friday afternoons, and is the first bus route to serve the complex since the previous one ended three years ago when funding was withdrawn.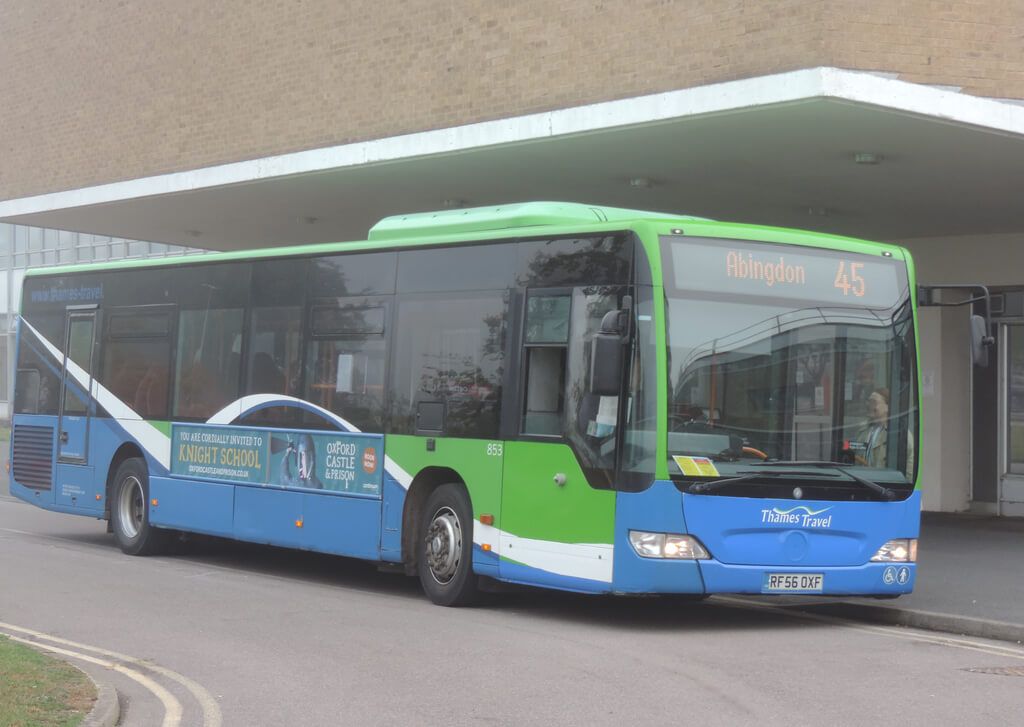 The launch of this new route follows Thames Travel's investment of £1m in a fleet of six buses for the Science Shuttle service connecting key sites in Oxford and Harwell in July.
Phil Southall, Thames Travel Managing Director said: "Our new Service 45 will connect Abingdon with Culham Science Centre, which is another key employment hub in the south of the county. This is the next step in Thames Travel's strategy to improve connections with key employment hubs to support economic growth in the county.
"The introduction of this service was made possible by working in partnership with Culham Science Centre to unlock vital funding from the development of the apprenticeship training facility and the expansion of other key facilities. It demonstrates what can be achieved when key stakeholders work together and how important grants are to public transport operators to run some services."
Caroline Livingstone, Head of Property, Culham Science Centre and UK Atomic Energy Authority, added: "We are so pleased to once again have a bus service which will be of huge benefit to employees, apprentices and businesses in addition to supporting our goals of increasing sustainable travel."