Crich Tramway Village has raised the funds required to purchase a 1913 Leyland 'Combination Car' motorbus, after beginning a fundraising campaign in January.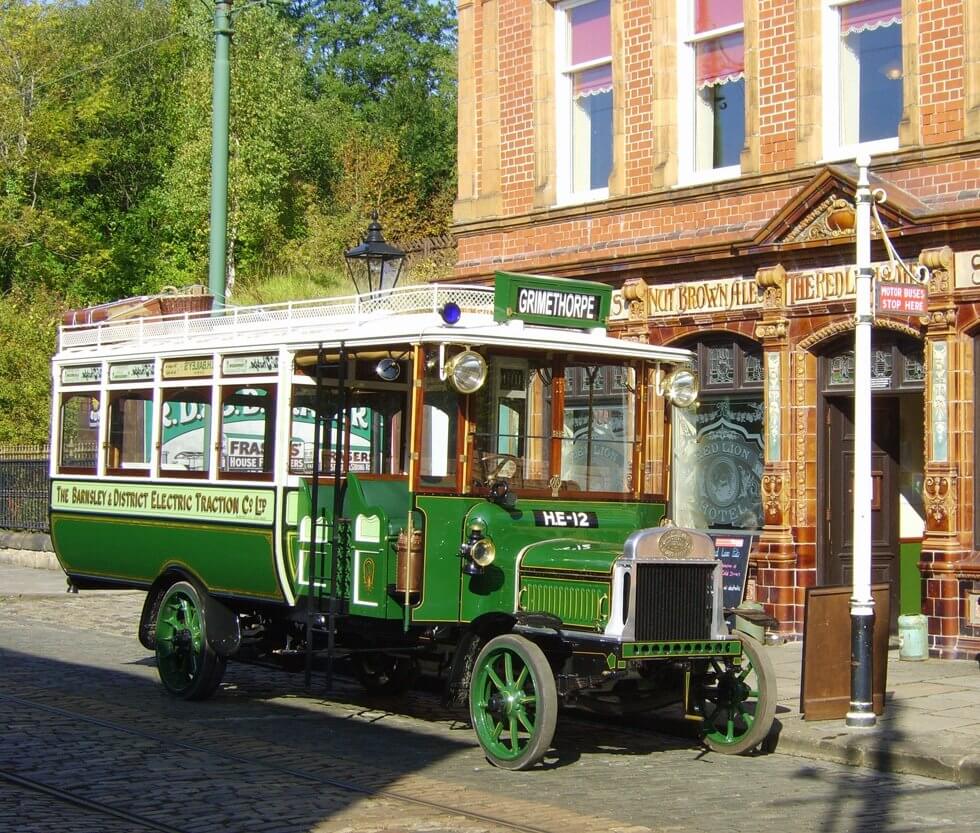 The Derbyshire-based museum has raised £65,000 in total, thanks to both donations from the public and a £45,000 grant from the H.B. Allen Charitable Trust, which is now winding up and will not be distributing any further funding.
Mike Sutcliffe MBE and his wife Pat, the current owners of the bus, wanted the bus to have a permanent home at the museum and offered it for sale at less than half its market value. Mike carried out an authentic restoration and rebuild of the bus in 2006.
Car No.5 is the oldest British full-size single-decker bus in existence – and possibly the oldest in the world. It is also the sole surviving 'combination car' and the oldest preserved bus to have been operated by British Electric Traction Group (BET).
It was one of five originally purchased by Barnsley & District Electric Traction Company in 1913, to test the operation of petrol-powered buses as an alternative to electric trams.
Barnsley and District purchased a further 15 buses, following the initial five, which they hired out to other members of BET. The successful operation of the buses led to the ultimate replacement of all trams throughout BET's network, completed in 1951.
The 1913 Leyland has been on loan to the museum from Mike since it arrived at Crich for the 20th Leyland Society Gathering in July 2018.
Crich Tramway Village Curator, Laura Waters, said: "We are delighted that the bus will now be able to remain at the museum as a permanent part of our collection.
"We are extremely grateful for the kind generosity and support from the H.B. Allen Charitable Trust, Tramway Museum Society Members, our visitors and all others who have supported the project and allowed us to be able to make this valuable purchase to enhance our collection."