Transaid, the international development organisation working to improve road safety and health services in sub-Saharan Africa, has begun celebrating its 20th anniversary.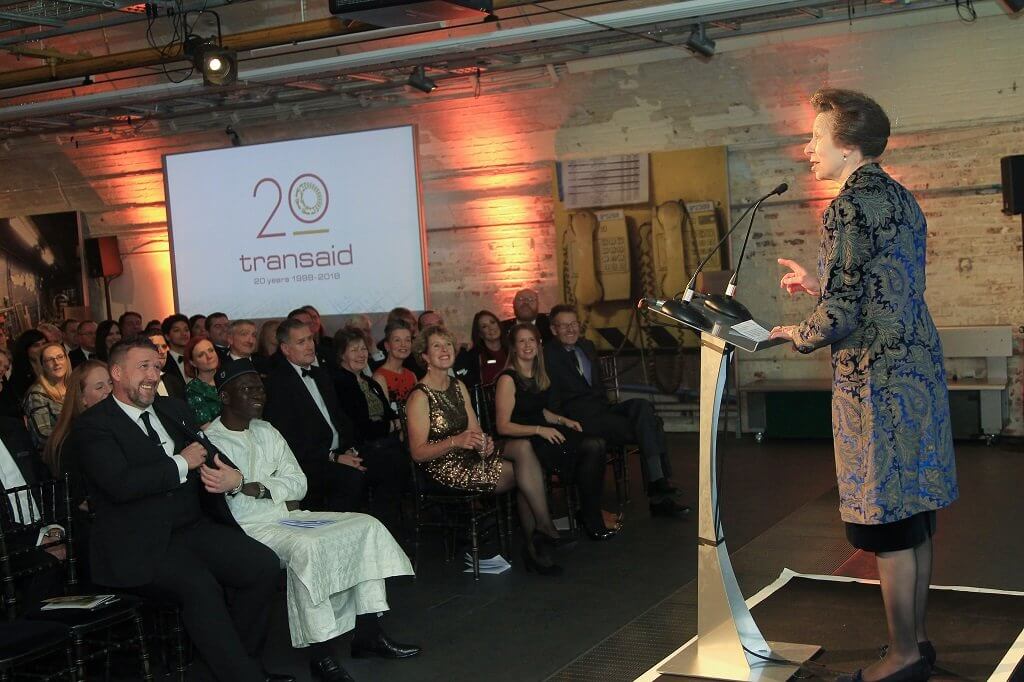 A special showcase in London took place last week, attended by over 150 industry supporters, partners and development organisations, as well as Patron HRH The Princess Royal and the entire Transaid team.
The event, held at London's Mail Rail postal museum, highlighted the organisation's achievements over the previous two decades.
The Princess Royal said at the event: "Thank you for being part of the first 20 years of Transaid. I hope you can all see what has been achieved and what is yet to come.
"Your industry expertise and knowledge has driven this success, which is making a real difference in places where people are looking for change.
"Evidence suggests that increasing driver training across sub-Saharan Africa has improved lives across the board – Transaid's programmes have been proven to work and I hope the industry recognises the value they add."
Meanwhile, Transaid CEO Caroline Barber announced the imminent growth of the MAMaZ against Malaria programme, commenting: "We're stronger than ever and we have a clear vision to guide us, with 32 faithful corporate partners by our side. Together we can make the world a better and safer place."