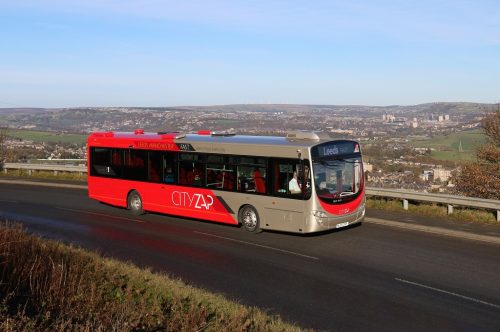 Transdev has been providing free travel to passengers with valid rail tickets during strike disruption on Northern Rail services.
The offer is planned to run from Monday, March 26 to Thursday, March 29, as a dispute over the role of guards affects rail services. No local rail services will run beyond early evening.
Transdev is offering free travel on the 36 Riding Redefined between Harrogate and Leeds, and the Cityzap between Leeds and Manchester to any rail ticket on the two routes – including singles, returns and season tickets.
Transdev Blazefield CEO, Alex Hornby, said: "We know just how stressful it can be when trains are affected on strike days, and we feel we should do our bit to help commuters make it to work without worrying about how they're going to get there.
"We go to great efforts to ensure we provide a pleasant and comfortable environment on buses people want to be seen on, and we are sure that rail users will be impressed with what they experience on the 36 and Cityzap."