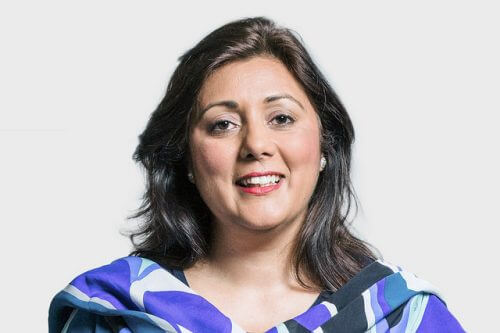 Twenty local authorities given shares of the funding, much of which was moved forward because of the volume of strong bids
Councils across the country have been granted shares of a £40m pot from the Clean Bus Technology Fund, which was launched in 2017 and is run by the Joint Air Quality Unit.
Speaking at the UK Bus Summit at London's QEII Centre on February 8, 2018, Transport Minister Nusrat Ghani set out how the money will enable older vehicles to meet minimum emissions standards, and contribute to better air quality.
Environment Minister, Therese Coffey, said: "Poor air quality affects public health, the economy and the environment, which is why we are determined to do more.
"I am delighted to see so many high quality applications to the Clean Bus Technology Fund and, as a result, the Government has decided to bring forward funding meaning that we will award nearly £40 million to retrofit more than 2,700 buses."
In 2016, Government invested £30m through the Low Emission Bus Scheme, which helped put over 300 new low emission buses on the roads, with a further £11m and 150 buses being announced in 2017.
The winners of the funding are:
• Transport for London (£3m of funding towards 500 retrofits);
• Transport for West Midlands (£3m for 364);
• Nottingham City Council (£2.67m for 171);
• Transport for Greater Manchester (£3m for 170);
• West Yorkshire Combined Authority (£2.84m for 156);
• Derby City Council
(£2.3m for 152);
• Sefton Council
(£2.99m for 149);
• Southampton City Council (£2.04m for 145);
• Sheffield City Council (£1.93m for 117);
• Nottinghamshire County Council (£1.37m for 112);
• Leicester City Council (£2.2m for 109);
• Coventry City Council (£1.5m for 104);
• Oxford City Council
(£1.66m for 83);
• Bristol City Council
(£2.22m for 81);
• Gateshead Metropolitan Borough Council
(£1.5m for 79);
• Leeds City Council (£1.37m for 75);
• North Tyneside Council (£1.2m for 69);
• Essex County Council (£1.07m for 60);
• Newcastle City Council (£0.69m for 43); and
• South Tyneside Council (£0.48m for 29)
Chris Todd, Bus campaigner at the Campaign for Better Transport, said: "Investment in retrofitting older buses to reduce harmful emissions is welcome. Buses play an essential part in our transport system, so upgrading services with cleaner buses is an important step towards the clean air that every community deserves.
"However, we'd like the Government to move away from small dollops of money for clean buses to long-term funding to speed up the transition to cleaner buses and support a UK success story in green manufacturing.
"To make this investment count, the Government also needs to look at ways at keeping buses moving. With the failure to reduce road traffic and tackle congestion we need to see more bus priority measures introduced, so these clean buses are not just stuck in traffic jams."
CPT's Operations Director, Keith McNally, told CBW: "This will allow operators to make sure older vehicles meet minimum emissions standards – therefore improving local air quality – and it further demonstrates that the Government clearly recognises that buses are a part of the solution.
"CPT remains engaged with Government at all levels and continues to encourage members to get involved with their local authorities as they start to devise their local plans. Local bus operators can offer a unique perspective in helping local authorities determine where their services, through congestion-busting measures, can provide real benefits at a local level.
"CPT also continues to press for funding for coach operators who need to upgrade their fleets in order to comply with the London ULEZ/LEZ requirements and other designated Clean Air Zones around the country."