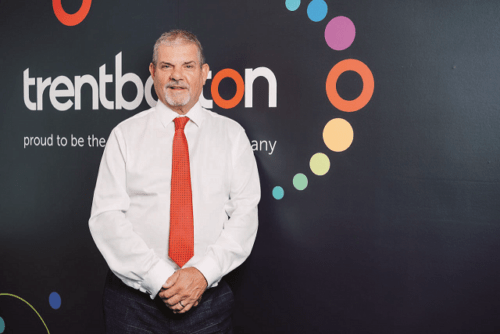 Trentbarton and Kinchbus Managing Director Jeff Counsell retired on Tuesday 28 February after 24 years with the company and almost half a century in the bus industry. Jeff, who started out in buses as a 15-year-old apprentice, said: "Retirement is a strange feeling but it's starting to sink in. I will miss the people terribly. I will miss interacting with our people and with our customers.
"The last three years have been hard for so many people and for the bus industry. Covid-19 and its aftermath kept me very busy but away from the parts of the job I love the most – being out and about with our people at depots, bus stations and on board. I have been very privileged to have had my career and the opportunities that came my way. It's a great industry for moving around, experiencing different companies and regions.
"I didn't set out from the engineering shop floor with a plan. It has been about being supported, seeing the ways onwards and upwards and taking them. I've learned so much along the way in places like the North East with what became Arriva.
"It's a relatively small industry. There are tens of thousands of buses in the UK but everybody knows each other. I'm still in contact with people I worked with in the 1970s and those connections run deep across the industry. Bus operators are nothing without their people and that's been central to running Trentbarton. We look after our people. And I leave very optimistic that public transport has a great future. It may be different, but constant innovation will get us there."
Look out for our interview with Jeff in next week's issue.