This year's UK Bus Awards has seen a bumper year for entries, with all categories now announced
The UK Bus Awards, the prestigious national award scheme, has announced its 2019 shortlists after another bumper year for entries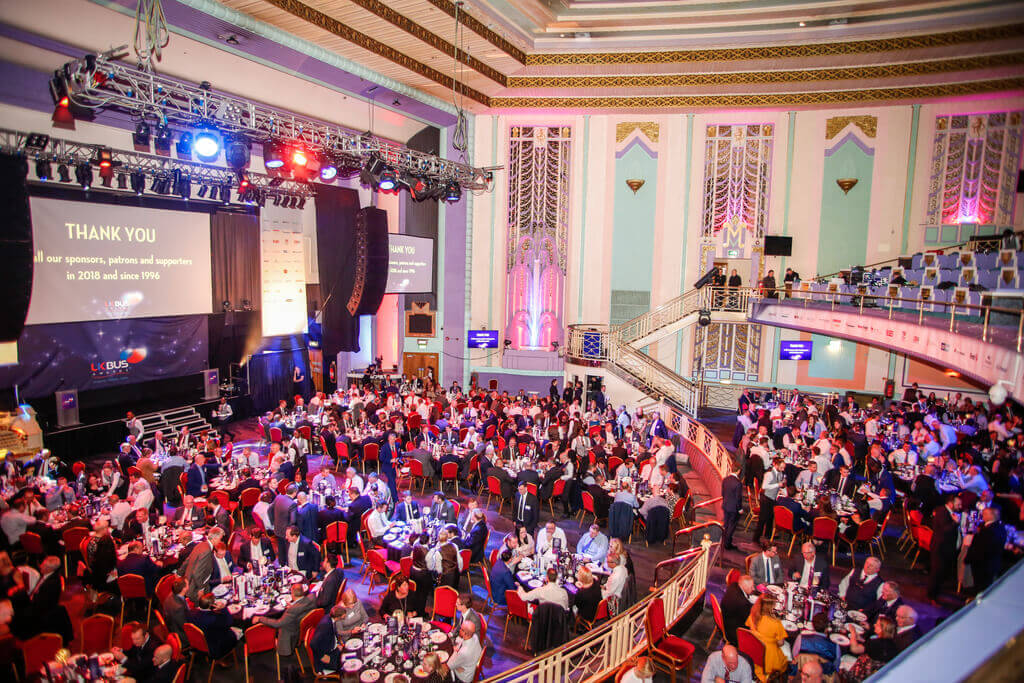 People, companies and projects will once again be competing for the top awards across twenty-one categories, all culminating in the presentation of the coveted title – Bus Operator of the Year.
This year saw the addition of a new Cultural Change category which has proved popular, as well as new expert judges joining the panels.
Mark Yexley, Chair of the UK Bus Awards, said: "The shortlists represent the diverse industry that we work in, from independent bus companies through to large group UK-wide projects, we're able to recognise and reward excellence across the board. Once again we've been challenged by the sheer quality of the entries, especially within the people categories, which have been outstanding.
"We're really proud to bring the industry together to celebrate achievements, innovations and sheer brilliance."
The ceremony will take place on the 19 November at Troxy, London. Tickets are available now at www.ukbusawards.org.uk.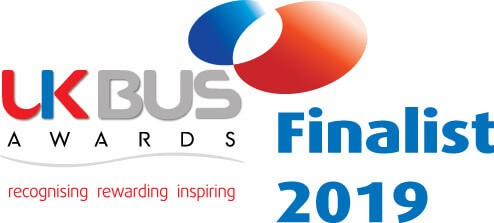 Top city operator
Brighton & Hove
Lothian
National Express West Midlands
Nottingham City Transport
Plymouth Citybus
Stagecoach Manchester
Stagecoach Merseyside
Translink Metro
Marketing Initiative
Stagecoach Yorkshire and Bus Partnerships within South Yorkshire – Stimulating senior bus travel and pass application throughout South Yorkshire and Chesterfield.
Visit Isle of Wight – Explore the Isle of Wight by Bus
Lothian – Cruiselink services
UNOBus – The Dragonfly
Translink – Glider
Yellow Buses – It's easy as 1, 2, 3!
The Brighton & Hove and Metrobus – People like you – Reaching communities and smashing stereotypes
ROSCO award for innovation in road safety
Abellio London – Collision prevention strategy with Mobileye technology
Arriva Yorkshire – Driving a strong safety culture
Translink – Glider driver training programme
Engineer of the year award
Darren Richmond – Uno Bus
Jack Abbott – Stagecoach Manchester
Jake Moore – Nottingham City Transport
Leon Hall – Arriva Southern Counties
Paul Slaney – Translink
Stephen Stringer – Warrington's Own Buses
Top independent operator award
BorderBus
Courtney Buses
Edwards Coaches
Ensignbus
Prentice Coaches
Uno Bus
Services to the bus industry
To be announced
London bus garage
Norwood (Arriva London South)
Romford (Stagecoach)
Croydon (Metrobus)
Alperton (Metroline)
Unsung heroes award
Chuk Ejakita (RATP Dev London)
Craig Trueman (trentbarton)
Eddie Hollis (RATP Dev London)
Mitesh Patel (Metroline)
Roy Barrett (RATP Dev London)
Sheila Swift (Nottingham City Transport)
Bus and the community award
Brighton & Hove Buses – Lighting up lives – the Brighton & Hove Santa Bus
Go Ahead Group – Go-Ahead Chatty Bus
Oxford Bus Co – "Brand the Bus!
Translink – Translink "Stuff a Bus" Christmas gift campaign
Metroline – School library bus
Reading Buses – Autism and accessibility
Stagecoach North East – Annual Christmas fundraiser
Translink – Glider
Leader of the year award
Damian Bannon (Translink)
Jamie Crowsley (Arriva Midlands-Telford)
Raj Chander (Arriva Midlands-Derby)
Urvi Patel (Abellio London)
Top national depot
Blairgowrie – Stagecoach East Scotland
Crawley – Metrobus
Reading – Reading Buses
St. Andrews – Stagecoach East Scotland
Swindon – Go South Coast (Swindon's Bus Company)
Young manager of the year award
Adam Green (Arriva Southern Counties)
Jack Abbott (Stagecoach Manchester)
Kerrie Grant (Go South Coast-Bluestar)
Making buses a better choice
First West of England – metrobus Bristol
Reading Buses – purple17, re-inventing a new normal
Stagecoach South West – N21, night services in rural North Devon
Stagecoach West – Swindon to Oxford, a growth strategy that continuously exceeds expectations
Thames Travel – Connector 98/99, bus services to Didcot's Great Western Park
The Oxford Bus Company – PickMeUp
Transdev Blazefield (Rosso) – Transforming Rosso
Translink – Glider, Belfast Rapid Transport
New horizons
Abellio London – Abellio London's collision prevention strategy with Mobileye technology
First Glasgow – Mirrorless CCTV bus technology rollout
Omnibus – Development the new CrewPLAN
West Berkshire Council – Newbury E-Paper next bus due pilot
Top London bus driver
Wasiq Ali (RATP Dev)
Nick Kukaj (Abellio)
Peter Huttly (Go Ahead)
Andres Austin-Bennett (Abellio)
Christine Watkins (Arriva)
David Harris (Arriva)
Simon Ellis (Go Ahead)
Agnieszka Narbut (Metroline)
Sustained marketing excellence
First West of England – First West of England – Going for growth
UNO Bus – The people against ordinary's marketing strategy
Stagecoach East Scotland – Express City Connect marketing
Transdev – Welcome to Coastliner Country
Cultural change award
First UK Bus (First Bus Journey Makers)
Go-Ahead London (Harnessing Potential – Better Bus Drivers for London)
National Express West Midlands (Master Driver)
Oxford Bus Company (Cultural Change Journey)
Stagecoach UK Bus (Level 2 Bus Driver Apprenticeship)
Stagecoach West (West Wellbeing)
Top nation bus driver
Bronagh McDonnell (Translink – Newry)
Gerard Porter (Translink – Strabane)
Gurnam Singh (Stagecoach West – Swindon)
Jatinder Kumar (Nottingham City Transport – Nottingham Parliament Street)
Keith Thomas (First Cymru – Swansea)
Tracey Pemberton (trentbarton – Nottingham)
Top shire operator
EastCoastbuses
Go South Coast
Metrobus
Oxford Bus Company
Stagecoach Cumbria & North Lancashire
Stagecoach East Midlands
Stagecoach East Scotland
Warrington's Own Buses
Environment
Go South Coast (Bluestar) – The UK's first Air Filtering bus
Go-Ahead London – Applying innovative solutions, Go-Ahead London's Green Revolution
Metroline – Electric Bus/Cleaner Air for Bus Drivers Campaign
RATP Dev London – Zero Emission vehicles project at Shepherd's Bush
Stagecoach South – Guildford Park & Ride power pack-equipped Electric Buses
Transdev Blazefield (The Harrogate Bus Company) – Harrogate Electrics
Read more news at: cbwmagazine.com/category/news