Minibuses suffer the most, with new registrations down 56.5%
The number of new coaches and buses registered in the UK fell 32.8% in the first quarter of this year, according to newly-released figures from the Society of Motor Manufacturers and Traders (SMMT).
A total of 1,205 were introduced in the first three months of 2019 – down from 1,600 in the final quarter of 2018 – marking the ninth consecutive quarterly decline for the sector.
Minibuses experienced the most severe decline in demand, with new registrations down 56.5%.
Single-deckers were also an unpopular choice – registrations fell by 8.5%. Conversely, interest in double-deckers was high, with an 11.3% rise in registrations putting an end to the previous seven quarters of decline.
The precise stats are as follows:
Vehicle type            Number registered           % change on last quarter
Single-decker                    422                                           -8.5%
Double-decker                  335                                           +11.3%
Minibus                             448                                            -56.5%
Total                                   1,205                                         -32.8%
Wales experienced the sharpest decline in registrations, the stats reveal, with a 65.1% fall.
England followed closely behind, down 42.9%, with Northern Ireland only seeing a 3.0% reduction in new vehicles.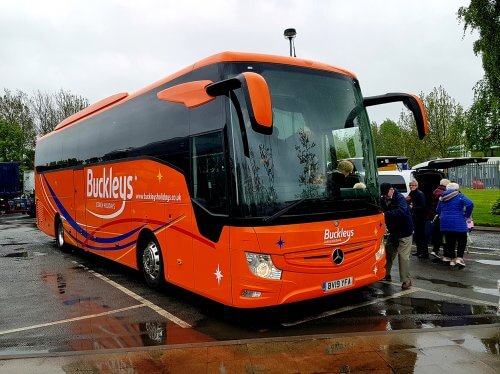 New registrations in Scotland, on the other hand, shot up by 95.6%, with 264 vehicles joining the country's fleet.
It was the South East of England which led the way in terms of demand, though, with 382 new vehicles hitting the roads there.
SMMT Chief Executive Mike Hawes said: "Despite the cyclical nature of the market, the ninth month of decline for the UK bus and coach market is alarming.
"Operators are facing many challenges, with political and economic uncertainty, alongside confusion surrounding the upcoming Clean Air Zones affecting confidence to invest in these big-ticket items.
"We need the right conditions if we are to see more of the latest, high-tech, low-emission buses on our roads, where they have a vital role to play in improving local air quality."