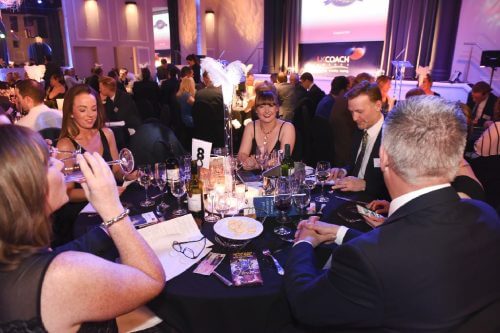 Public nominations for the driver, customer service and operator categories of the UK Coach Awards (UKCA) 2017 close on Friday – December 9 2016. Full details of all categories and entry criteria, along with entry forms, can be found at www.ukcoachawards.co.uk.
Entries for all other awards close on Friday January 27, 2017, the event's organisers said.
On that note, tourist attractions, destinations and local authorities have been reminded to nominate projects that improve life for coach passengers for an award.
In the UKCA, there is a special category called 'Making Coaches a Better Choice.' This is designed to recognise and reward projects, big or small, which genuinely improve life for coach operators, coach drivers and their passengers.
UKCA Chairman Allan Edmondson said: "We're very keen on this category: it is a vital aspect of our work to highlight excellence and good practice. As with all forms of passenger transport, we in the coach industry rely on others to help make the journeys we provide for customers as comfortable, efficient and prompt as possible."
The awards organisers want to hear from highway authorities, coach parking providers, terminal operators, local authorities and tourist attractions.
"They all have an essential role to play in making for coach passengers feel welcome," Allan explained.
"We want to hear about projects that delivered improved passenger facilities for coach passengers, or provided a genuinely innovative new service. Other projects might have improved services to coach passengers through new infrastructure such as coach parks or welcome facilities. Alternatively, it could refer to facilities such as priority lanes that give faster, more comfortable and/or more reliable journeys."
Allan emphasised that the Making Coaches a Better Choice Award is open to attractions and destinations and local authorities as well as coach operators.
"If you've been involved in or know of a project that has really made a difference for coach passengers this year, we very much want to hear from you!" he concluded.
The awards ceremony will take place on Thursday, May 4 at the Mercure Piccadilly Hotel in Manchester.