Plans for the first Sprint rapid bus routes in the West Midlands have been updated by regional transport bosses after thousands engaged with the public consultation.
The proposed changes come as part of the commitment made in last year's consultation, which plans to supply passengers with more reliable journey times due to dedicated lanes, priority at busy junctions and multi-door boarding.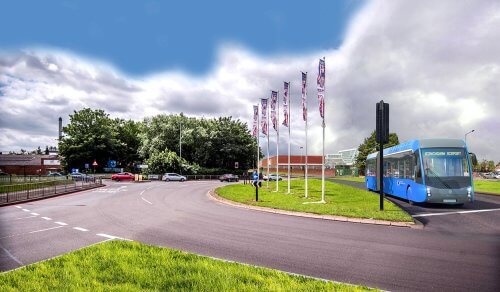 Sprint is part of a wider investment in road, bus, tram and cycling infrastructure by Transport for West Midlands (TfWM), part of the West Midlands Combined Authority (WMCA).
Some of the significant changes include the retention of possibly all parking bays outside homes and businesses on the A34 Walsall Road between the One Stop Shopping Centre and Scott Arms.
There will also be a delay on the introduction of a Sprint route to Sutton Coldfield town centre, which will now commence after 2022 as the Langley and Peddimore developments progress and the final routing is confirmed.
Bus priority will however still be introduced for existing bus services for 2022.
There is also a pledge to minimise loss of green space or replace any trees or greenery lost on all routes.
You can read more Bus News here: cbwmagazine.com/category/news/buses