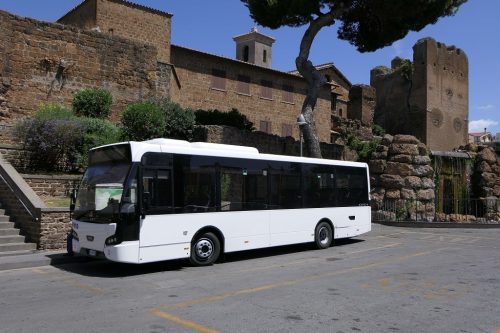 ITALY & FINLAND VDL has delivered six Citea LLE-99s to Italian passenger transport company, Seatour. They're the first 9.95m Citeas to go into service in the Lazio region of Italy. A low kerb weight and their manoeuvrability makes them ideal for navigating narrow streets.
Seatour is a family business with a preference for VDL products that runs more than 100 vehicles on local bus services, school runs and makes them available for rental. Its 40 city buses are operating in towns in the provinces of Rome and Viterbo while the Futura FHD2 in the fleet are used to transport cruise ship passengers. Around 10 Midcity minibuses are also operated.
Finnish operator Pohjolan Liikenne has placed its fifth order with VDL. Following on from five Citea LLE-127s and 24 Citea XLE-145s delivered last year for Espoo, a city near Helsinki, it wants 23 Citea LLE-127s that will be operated in the same town. Delivery is due to take place in late November.
Pohjolan Liikenne is one of the largest Finnish bus companies. With a fleet of 550 buses and coaches, it provides local, regional and long-distance services mainly in southern Finland. Annual turnover is € 95m, and the company employs 1,000 people. Pohjolan Liikenne's buses and coaches transport some 30m passengers a total of 30m km each year. The firm is a subsidiary of VR, the Finnish national railway company.