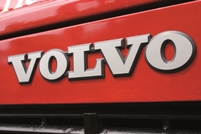 INDIA Volvo Buses plans to invest four billion rupees ($81.3m) in its Indian manufacturing business, Volvo Buses India Pvt, over the next five years. The company believes local expansion will place it in good stead as demand in India increases.
Volvo claims the investment will increase production capacity fivefold – ramping up by 1,000 units a year from 2012 to reach 5,000 units by 2017. In addition to a new plant, Volvo aims to introduce new products and segments while proposing to adopt higher levels of localisation which will make the Indian market a hub for export of selected models.
With little or no growth expected in the European and North American markets in 2012, Volvo is shifting its concentration to take advantage of growth in demand from Asia and South America. Volvo Buses India Pvt is set to become the key export supply source for all Asian markets, the Middle-East and Africa.