Volvo has announced that Britain, Spain and Belgium have topped its sales charts for hybrid buses in the past 12 months.
Since 2010, the electrically-assisted diesel vehicles have recorded sales of over 4,000 units across 23 countries.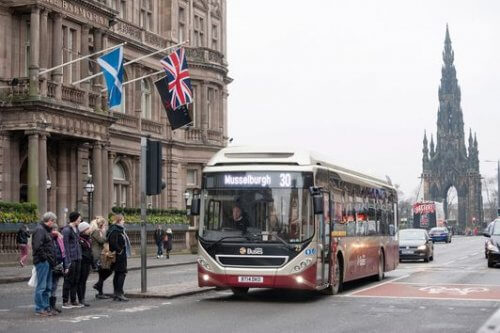 Volvo's hybrids are known as 'full-hybrids,' which means they're able to run on battery power alone at speeds of up to 20 km/h.
When the vehicle is at a standstill (or at a bus stop for example), it remains zero-emission. A small diesel engine takes over once the 20 km/h speed is exceeded, with the battery being recharged through regenerative braking.
This design, besides benefiting emissions, also enables the hybrids to be up to 39% more fuel efficient than the equivalent diesel bus, according to the manufacturer.
Volvo's biggest single market for hybrid buses is Britain, which accounts for almost half of total sales.
Over the past few years, however, demand has significantly increased in several countries, particularly in Belgium and Spain. Customers in the Spanish market have invested in a total of more than 300 hybrid buses from Volvo, 120 of which were ordered in the past year alone.
In Sweden, Volvo Buses has sold more than 200 hybrid buses to cities such as Gothenburg, Sundsvall, Nässjö, Värnamo and Kungsbacka.
Between 1 January 2018 and 1 April 2019 the number of sold and ordered hybrid buses totalled 817 units.
Marie Carlsson, Director e-mobility Solutions Europe at Volvo Buses, commented: "At the same time as our sales of electric hybrids and all-electric buses are rising, we are also seeing continued stable demand for our hybrid models.
"The combination of electric propulsion at low speeds and at bus stops, good energy efficiency and considerable flexibility makes them a particularly attractive alternative to both small and large cities."