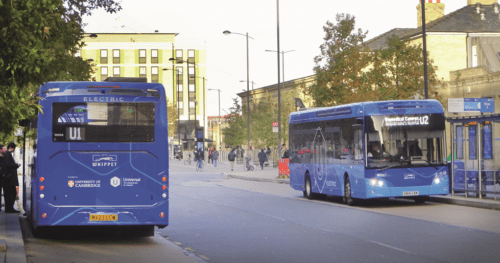 The Mellor and Treka parent company posted a £2.6m loss for the 2022 financial year
WN VTech, the parent company to Mellor and minibus converter Treka, plus a number of other specialist vehicle conversion businesses, filed a notice to appoint administrators in the week commencing 13 November. The group posted a £2.559m loss for the 2022 financial year on a turnover of £78m, following a profit of £5.015m for the 2021 financial year. Previously known as Woodall Nicholson, the WN VTech Group was acquired by investor Rutland Partners in March 2020.
The move represents a significant turn around from the positive forward view expressed when Rutland Partners acquired the group. "Notwithstanding the immediate Coronavirus related challenges, Woodall Nicholson represents an exciting opportunity for Rutland to invest in a scale UK business operating in sectors likely to be robust and the focus of long-term stability and investment," Rutland Partners said at the time of acquisition, noting a strong order book in all divisions.
Managing Partner Andy Powell said at the time: "We believe that with Rutland's support Woodall Nicholson can implement its strategic plan and build on its already strong market position. Together with Woodall Nicolson's management team, we are confident that we will be a strong partner for the business." Woodall Nicholson CEO Frank Barrett said that Rutland was the 'perfect partner' to allow the group to continue with its growth plans for the business and enable further product development, investment and expansion
Rutland says its approach 'is to help business work through current challenges, difficult transitions or complex development plans to reach their full potential' and focuses on UK businesses worth £20-150 million and needing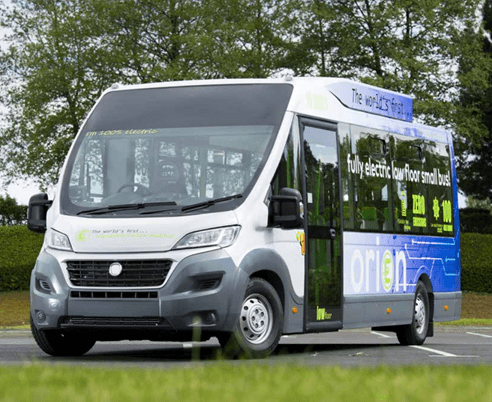 £10-50 million of equity in any sector.
In a statement, Rutland said: "All efforts are underway to secure a sale of the Group or of individual assets, and live discussions are currently underway with a number of interested parties. It is expected that Teneo will be formally appointed as the Group's administrator this week and will continue to trade the businesses whilst it finds a solution."
Records show that in the 2022 financial year, the group spent £4.193m on developing its product range, including the Sigma electric bus family, over double the £2.069m spent in the previous year. In the same period, it reduced its staff by around 30 people to 493.
The company closed the manufacturing facilities of its German Binz division in 2022, and ceased production of Mellor's Orion E electric minibus, citing supply chain difficulties, with plans to explore options to replace it in 2023 following the introduction of the Sigma range. Rochdale-based Mellor recently announced an order for 21 minibuses for First and Stagecoach for Transport for Greater Manchester services.
Meanwhile, records show that Treka reported a turnover of just under £11.7 million for the year ending 31 December 2022, a fall from over £23 million generated during 2021. Pre-tax profits fell from £2.2 million in 2021 to £717,722 last year, while post-tax profits of just under £601,000 were reported, compared to almost £1.75 million the previous year. The company attributed some of the reduction to the difficulties in obtaining critical components, as well as a site closure.