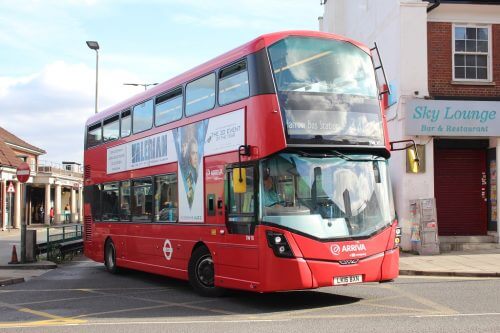 Domestic market slows down, though international and London sales are strong
Wrights Group Ltd has released its accounts for the year ended December 31, 2016.
The group's turnover fell from £276m in 2015 to £264m. Gross profit remained flat, with a slight £200k decrease to £67.2m.
Operating profit before research and development stood at £18.8m, with a small £18,000 decrease on the previous year. However, profit before taxation saw a more noticeable decline, dropping from £11.7m to £10.7m, though a £440k increase in spend on research and development accounting for almost half of this.
Mark Nodder, Chairman of Wrights Group, commented: "During 2016, the group continued to perform well in both domestic and international markets, despite economic uncertainty and fluctuations in exchange rates. Our expanding customer base and comprehensive product range have ensured stability and modest growth.
"Continued investment in research and development has positioned the group to take advantage of increasing demand for low and zero-emission buses. In November, we unveiled the world's first hydrogen-powered double-decker, further strengthening the group's reputation as a market leader in clean bus technology.
"In the UK, there has been lengthy speculation about the impact of the Bus Services Act, which has the potential to introduce new regulations in the way buses are operated in England and Wales. As a consequence, we have seen demand for new vehicles in the British provincial cities reduce, though the volume of buses required in London has increased in line with passenger growth and the need to improve air quality.
"In the international markets, we have continued to supply double-decker bus bodies to Volvo Bus for customers in Hong Kong and Singapore. Our Malaysian assembly facility is fully operational and we are well-placed to develop new opportunities in the Asia Pacific region. In India, we are working in partnership with Daimler, and buses with bodywork designed by Wrightbus are now in full production."