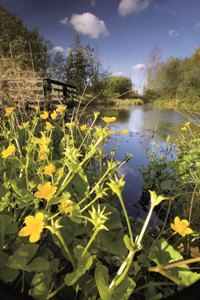 Reduced admission prices available for groups larger than 12
The WWT London Wetland Centre brings the countryside to London. Although close to the heart of the capital, it is a haven of tranquility for both wildlife and people. The Wildfowl & Wetlands trust have created many different wildlife habitats such as lakes, pools and gardens which play host to birds, frogs and newts.
London Wetland Centre is a beautiful destination for a group visit – offering views of nature up close, especially wetland birds, and a variety of wetland habitats to explore (wellies not required!) The centre has an excellent visitor centre which can tender to an entire group's needs with a lakeside restaurant, gift shop, discovery centre and theatre. What's more, London Wetland Centre is easily accessible from central London and beyond, and offers free coach parking for nine large vehicles.
Benefits for groups include reduced admission prices for groups larger than 12, a complimentary ticket for group organisers with free pre-visit on request and guided tours, tailored to a group's needs.
Though these benefits only apply for visits which are booked at least two weeks in advance, so be sure to plan ahead early. For groups of 12 paying visitors or more, adults can enter for £8.80, concessions for £6.70 and children (4-16 years) for £4.95.
The centre is an outstanding place to visit the year round, with the landscape and wildlife changing constantly in tandem with the seasons.
Spring is perfect for wild flowers and songbirds. In summer it presents a prime relaxation spot for a picnic and to enjoy the sound of marsh frogs, crickets and warblers. Autumn is excellent for spotting rare birds in migratory transit, and winter is the ideal time to observe the flocks of wild duck or catch sight of an elusive bittern, both regular visitors over recent winters.
Please contact WWT on 020 8409 4400 or email [email protected] for further information. A booking form is downloadable from here and should be emailed to the aforementioned address.