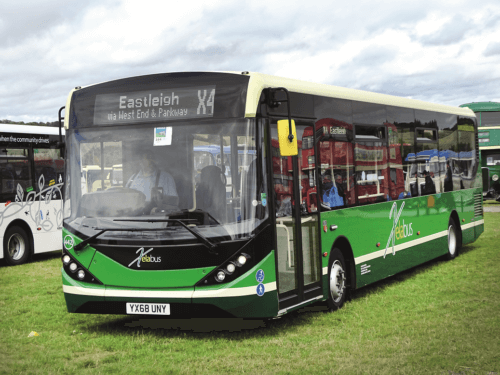 Eastleigh-based Xelabus announced last week that its long-running X4 and X4A services will move to Go South Coast company Bluestar. A statement on the Xelabus website said: "Following a review of our services, we have decided to pass the reins of our Velmore-Eastleigh-Hedge End X4 and X4A services over to Bluestar from the end of July.
"The decision to discontinue operation of the X4 and X4A was not taken lightly with our buses operating the service since 2015. Unfortunately, the service no longer fits within our plans of concentrating heavily on contract, private hire, rail replacement, schools and colleges. We trust that Bluestar will be able to offer great flexibility across their network for passengers and the loyal X4 customers shall benefit greatly from the takeover. The final day of service shall be Saturday 29 July 2023. We wish Bluestar huge success with the services and thank our loyal customers over the eight years of operation."
Bluestar confirmed that "following discussions with Hampshire County Council, we will step in to run the X4 bus service between Eastleigh and Hedge End, from Monday 31 July. The service will be split between two routes and re-numbered the 23 (Eastleigh to Velmore) and the 24 (Eastleigh to Hedge End). We are delighted to have agreed a contract to ensure local people have transport across this popular route, which includes the college, airport and superstores at Hedge End," said Bluestar General Manager Richard Tyldsley.