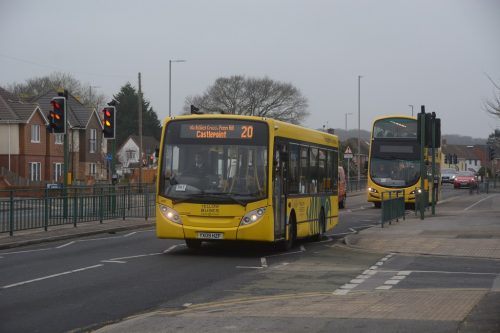 Yellow Buses is applying to build a bus depot in Poole to expand its services westwards, the Daily Echo reported.
The Bournemouth-based firm wants change of use permission for a warehouse in Endeavour Park at 11 Witney Road, Poole, although it is not planning to move from its current site in Yeoman's Way.
According to its application, the site, located at the northern end of the Nuffield Industrial Estate, would host up to 18 vehicles overnight.
The planning statement said: "The site will provide additional capacity to the existing Bournemouth Transport Ltd portfolio, which includes Yeoman's Way Bus Depot in Bournemouth.
"The proposed bus operating centre will not include any bus maintenance, washing or fuelling facilities – these will be provided by existing facilities within the property portfolio."
The company said the new depot will allow it to expand its services in Poole, covering Hamworthy, Canford Heath, Creekmoor and Upton, as well as extending its operating territory out to Wimborne, Blandford and Swanage.
It will also reduce the additional mileage cost for existing services travelling from Poole back to Yeoman's Way each evening.
The application also said: "The proposed bus operating centre location will also provide employment opportunities for the local area, with up to 57 people based at the new site (with three drivers per bus and site staff)."
Yellow Buses said vehicles would be parked on the hardstanding in front of the warehouse. They will leave the site between 0500 and 0700hrs each morning and return between 1800 and 0200hrs.
"While parked, access is retained to all other units within Endeavour Park," the statement said. "During the day when the remaining warehouses on the site are in use, the bus fleet will be in service and the yard fully available for car parking."