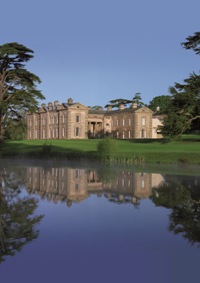 The house opens on March 31 and holds an array of different exhibitions throughout the year
Compton Verney, nine miles from both Stratford-upon-Avon and Warwick, is an 18th century Grade I listed country mansion which has been converted into an awardwinning art gallery.
Discounts are available for pre-booked groups of 15 or more. Benefits include free admission to group organisers and coach drivers, free driver refreshments, an introductory talk and a free pack for group organisers.
The Georgian mansion displays art from around the world and boasts 120 acres of parkland.
The gallery is home to six fine and decorative art collections, including British portraits, along with European and Chinese collections and other exhibitions.
This year's exhibitions include "Into the light: French and British painting from Impressionism to the early 1920s" between March 31 and June 10, "Flight and the artistic imagination" between June 29 and September 30 and "Tapestry: Weaving the century at Dovecot Studios 1912 – 2012" between October 20 and December 16.
Groups also benefit from exclusive tours of the exhibitions, the permanent collections and the grounds at £3 per head, and special interest and fast track tours for tour operators, delivering for a specific audience or those pushed for time.
A discounted menu is available in the café as well as special offers in the shop. It is advised groups spend three hours at the site.
Tickets cost £8.65 per person for the collections, grounds and exhibition, or £3.50 per person for just the collections and grounds.
There is a 10-minute walk to the gallery from the main car park. Transport can be arranged for group members with mobility difficulties. Free coach parking is provided in the main car park.
Coaches cannot drop off at the gallery due to weight restrictions but a shuttle service is available.
Call 01926 645 516. Email [email protected]