Bakers Dolphin is to re-open its two shops in the South West to help people plan their holidays for 2021. The firm was set to re-open its store in Bristol on 26 October and its unit within Weston-super-Mare's Sovereign Shopping Centre a week later, both of which have been closed since March.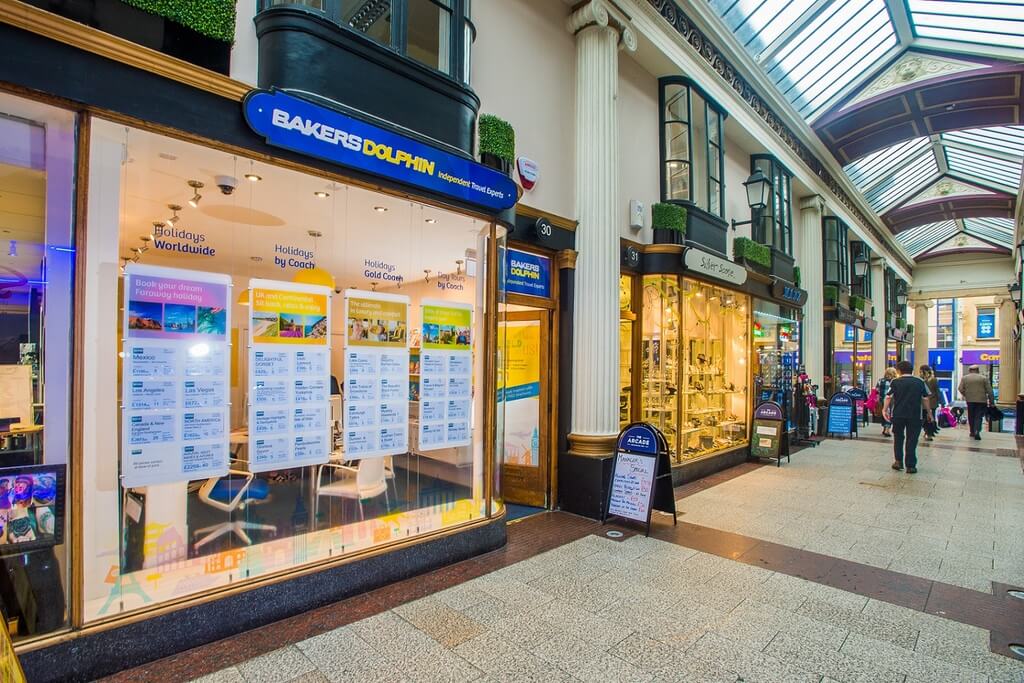 The company has just published its Summer 2021 UK & Continental Coaching Holidays brochure and its team of specialist advisers are looking forward to once again welcoming people back into their shops to help them find their perfect getaways for next year.
New screens have been installed in the stores and only two customers will be allowed in at any one time, who will also be required to sanitise their hands before entering the shops.
Amanda Harrington, Sales and Marketing Director at Bakers Dolphin, said: "Our brochure is packed with fabulous destinations and we have included departures from January right through to October 2021.
"We are so pleased to be able to re-open our shops. We have a lot of customers who prefer talking to someone face-to-face to make their travel plans, rather than do it on the phone or the internet. Now, finally, we can welcome them back and help them find that perfect getaway for next year.
"We fully understand that booking a holiday represents a significant financial commitment during these uncertain times, and we take this responsibility extremely seriously. As a fully-bonded tour operator, we can assure all our customers that their money is fully protected in the extremely unlikely event that we cannot meet our financial liabilities. For additional reassurance, we are also now able to offer Covid-19 insurance on our holidays."
The company has been awarded the national 'Good To Go' charter mark, which verifies that it follows all the government and industry health and safety requirements, and at the end of July was able to get back on the road.
Amanda added: "Since then, we have successfully operated more than 60 holidays. We are delighted to be back on the road and the feedback we have received has been amazing.
"We are so grateful to our customers for their continued support and loyalty during these times, which have been among the toughest in the history of this company, which has been running for more than 130 years.
"We're particularly grateful for the support from those customers who were not able to take the holidays they had hoped for in 2020 but who did not request refunds. Instead, they said they would want that money to go towards a holiday when they were able to go.
"These customers gave a great vote of confidence to us, and we can't thank them enough. Hopefully, everyone will be able to have the holiday they want, need and have earned, in 2021."