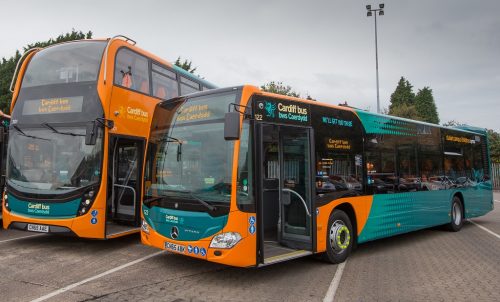 Cardiff Bus (Bws Caerdydd) has entered into a partnership with the Transport Benevolent Fund CIO (TBF) where the operator is contributing towards the cost of its staff taking up TBF membership.
Cardiff Bus employees and their families will immediately qualify for the wide range of benefits available to TBF members, including help with medical, legal and welfare issues.
Cynthia Ogbonna, Managing Director of Cardiff Bus, said: "The health and wellbeing of our employees is very important to Cardiff Bus, and we are always looking for ways of supporting our employees at times of need. Working in partnership with TBF helps to achieve part of this aspiration.
"The scheme has the full support of our union partners and we will continue to encourage more employees to join the scheme because we believe it represents good value for them and their families."
Michael Gibson, TBF Organiser for South Wales and the South West, said: "We are delighted to welcome Cardiff Bus to the significant number of employers throughout the industry who are entering into partnership with the TBF to provide the assurance of membership for their staff.
"With the support of employers such as Cardiff Bus, the TBF's membership continues to increase, and has now reached a new record level at over 55,000."