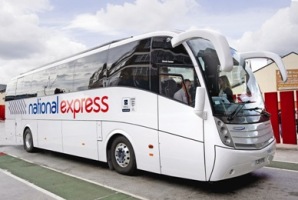 The Coach Concessionary Travel Scheme, which enables half-price long distance travel for pensioners, will be scrapped later this year because of government spending cuts.
The move will save the government £20m a year. It is estimated more than three million journeys were made on National Express coaches alone under the scheme last year.
Andrew Cleaves, MD of National Express's coach division said the move ran contrary to the spirit of David Cameron's pre-election pledge to protect subsidised travel for the over-60s and the disabled. He warned that scrapping the scheme would not only hit the elderly but could mean some routes were no longer viable.
Maria Eagle, Labour's shadow transport secretary opposed the move, commenting: "The coalition government has made a great play of keeping concessionary bus passes for pensioners.
"Yet they are ending concessionary travel on coaches, meaning that thousands of people who use them as their only means of going on holiday or seeing relatives will have this option taken away from them.
"Ministers don't seem to get that coaches serve as a vital link for pensioners and disabled people who are likely to be isolated and alone without their concessionary travel.
"For the pensioner who uses a coach for their once-a-year holiday trip, or the disabled person who has no other means of getting around, losing concessionary coach travel could greatly reduce their quality of life."
Urging government to delay the plans, Michelle Mitchell, charity director at Age UK said: "The coach concession is relied on by many older people to get out and about, see friends and family and travel further a field if they wish to. It is an effective way of preventing social isolation."
Defending the decision, the Department for Transport said: "We have made clear that our first priority must be to reduce the budget deficit. Whilst the coach concession has provided a valuable service to older and eligible disabled people over the past seven years, it cannot be funded indefinitely.
"The industry may wish to continue to offer this on a commercial basis but the government has decided that this funding should end, to allow funding to be used for higher priority programmes, such as the statutory national concession which offers free travel on local bus services throughout England.
"The local bus concession is intended to allow people to access the local services they need. For many older and disabled people a free local bus service can be a lifeline, providing access to employment, healthcare and other essential services. Most of these services can be accessed by local bus services, rather than needing a long distance coach journey."
See page 64's Open Platform in the latest edition of Coach and Bus Week magazine to read more about Labour shadow transport secretary Maria Eagle MP's response to government cuts to the coach concessionary travel scheme