Following on from Nova Bussing's delivery of the first Yutong GT12 into service last week, Cropleys Coaches – which was the first UK operator to order the GT12 – has taken delivery of theirs.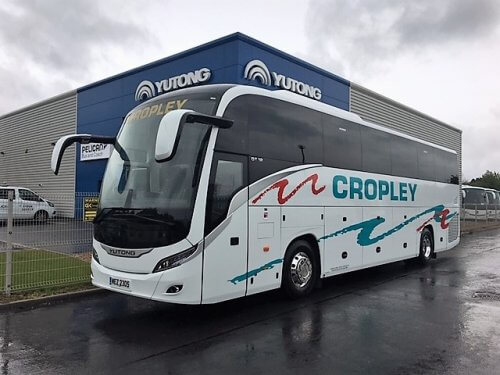 John Cropley of Cropleys Coaches based in Boston, Lincolnshire collected his new Yutong GT12 last Thursday.
This is now the company's fifth Yutong.
Cropley Coaches were the first operator to place an order for the first Euro V Yutong and Euro VI Yutong TC12 coaches in the UK.