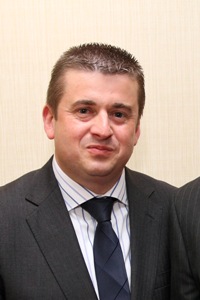 CT Plus Jersey has appointed Kevin Hart as General Manager of its Jersey operations. Kevin will be responsible for the overall performance of the company's operations, ensuring bus services meet the needs of Islanders.
Kevin joins CT Plus Jersey from FirstGroup, where he is the General Manager for First in South Wales. He currently manages the bus operations in an area stretching from Cardiff to Haverfordwest and is responsible for a fleet of approximately 350 vehicles and around 1,000 staff.
Kevin has worked his way up to the top in the bus industry, starting out at ground level as a school leaver. He has developed a wealth of practical bus operations management expertise at increasingly senior levels during a career encompassing over 20 years of industry experience.
Kevin said: "It is a real honour to be appointed to manage the bus service in Jersey. It is a fantastic place with a real sense of community – and I believe passionately bus services should exist to serve their communities for the benefit of all. I'm also delighted to be working for a social enterprise like CT Plus Jersey, a company which will reinvest the money it makes back into the local community on the island."
Kevin takes up his post in Jersey in the early autumn.